Advanced Pet System released in Wizard101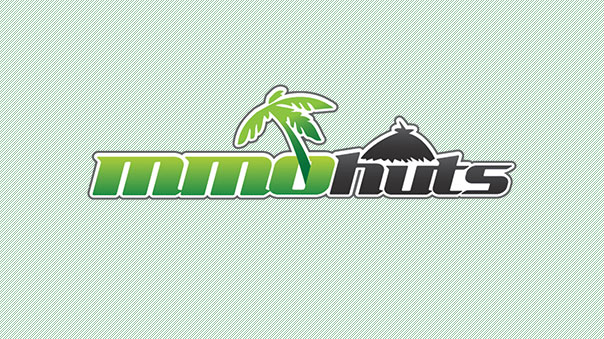 Wizard101 has launched its Advanced Pet System today.
Players may now raise pets to join them in battle, as well as join them as they explore the lands – and even inside Castles. Pets can be combined with each other to create powerful new fusions, and even have pedigrees passed down to specialize talents and skills. Pets are also able to take part in their own set of mini-games, and a multiplayer racing track known as the Pet Derby.
The Original Press Release:
KINGSISLE ENTERTAINMENT LAUNCHES ADVANCED PETS SYSTEM

FOR WIZARD101

PLANO, TEXAS (May 26, 2010) – KingsIsle Entertainment, Inc. today launched the highly anticipated Advanced Pets system for its flagship game, Wizard101. With this announcement, Wizards across the Spiral gain immediate access to a magical pet Hatching system, a variety of new pet training games and an exhilarating multiplayer Pet Derby in which pets race head-to-head against fierce competitors. Highlights include:

The ability to set pets free to roam Castles & Lands.
A huge variety of scrumptious pet snacks to buy or craft.
Strategic multiplayer racing across dozens of world-themed tracks.
New pet training games including the Dance Game, Gobbler Drop, Cannon Game and Maze Game.
Creating new pets via the magic of Hatching and using pet Pedigrees to create companions with custom Talents, Powers and Spells.
Discovering unexpected results when combining powerful pets. For example, mixing a Fire Elf with an Evil Snowman to create a Frost Elf.
Amazing new pet abilities, including the potential to cast shield, blade and trap cards during Wizard duels.

While today marks the official launch of the Advanced Pets system, some subscribers have been exploring the new expansion within the Wizard101 test realm for several weeks. In fact, KingsIsle designers have already incorporated dozens of great suggestions from these dedicated test realm Wizards, addressing everything from pet training games to the Hatching process.

"With Advanced Pets we add a new player experience that enhances and significantly extends the existing Wizard101 game. Now, in addition to mastering the magical arts, players can mix and match pets to create unique and compelling new creatures," said J. Todd Coleman, creative director and vice president of KingsIsle Entertainment, Inc. "It's effectively a new way to play Wizard101. Wizards can challenge each other to see who can hatch, raise and train the most powerful pet companions."

In Wizard101, kids and families enter the magical world of Wizard City as student Wizards setting out to hone their Wizard skills, cast spells and summon powerful creatures to fight evil forces. The characters and worlds of Wizard101 are influenced by literature, history and pop culture, giving the game a depth and quality appreciated by families and players of all ages.

Wizard101 can be downloaded at www.Wizard101.com. Players seeking access to premium areas and items may purchase pre-paid cards in participating stores or purchase a subscription or Crowns online. New worlds, activities, pets and Wizard clothing are periodically added to the game, creating an ever-changing world with new things to see and do.
Next Article
Sony Online Entertainment's (SOE) annual fan convention and news-fest SOE Live will kick off with title keynotes taking place all day Fri...
by Mikedot
KOG Games today introduces one of the most impressive characters to ever debut in Grand Chase, Uno.
by MissyS