We've partnered with gamigo to give away special Zigzag Booster Packs for Ironsight, which has recently launched on Steam.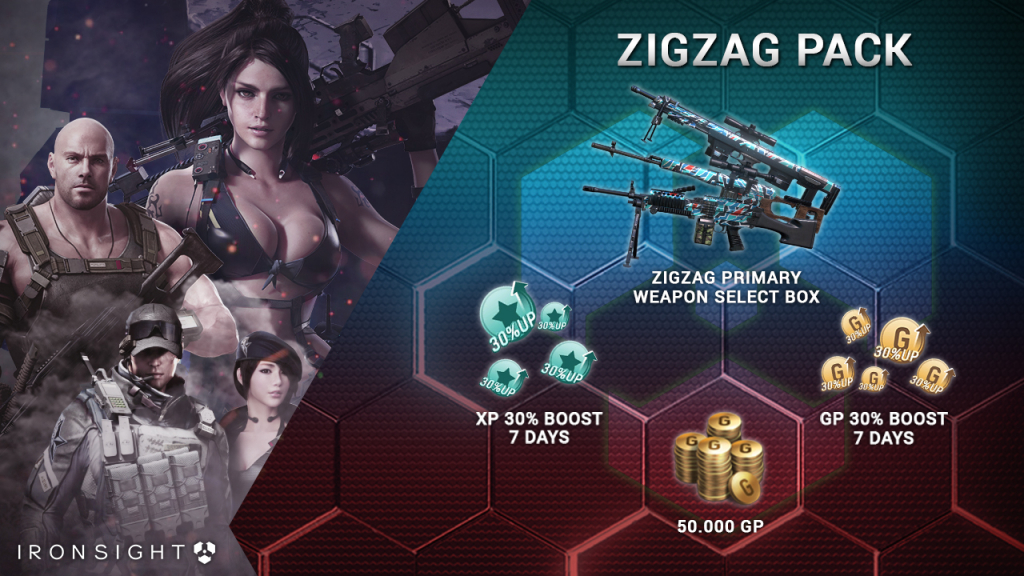 Ironsight is the modern and realistic free-to-play multiplayer first-person shooter featuring intense online battles.
Set in a dystopian world reeling from the effects of a catastrophic natural disaster, two warring factions, the North Atlantic Federation (NAF) and the Energy Development Enterprise Network (EDEN), are engaged in relentless warfare in the final battle over the planet's last remaining natural resource, Trinitium.
---
Your Code Contains:
Zigzag Primary Weapon Select Box: Choose a Zigzag Skin for a Primary Weapon of your choice.
50,000 GP
+30% GP Boost (7 Days)
+30% EXP Boost (7 Days)
To Redeem Your Code:
Total keys: 4998 - Remaining keys: 4792
Claim a key by entering your MMOHuts forum username and password below. Don't have an account? Create an Account Here
Note: One key per person. To participate you must have an MMOHuts/OnRPG account.