We've partnered with Smilegate to offer a headstart package for its hit shooter MMO, Crossfire!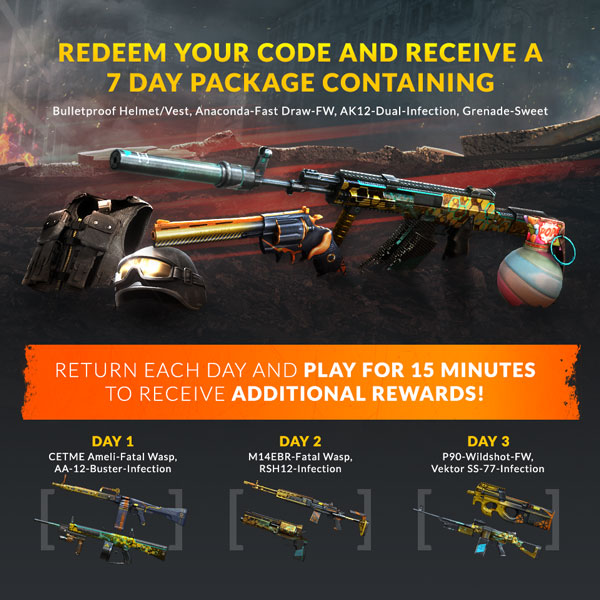 CrossFire is a Free-to-Play FPS game with the largest global userbase in the world. Developed for PC by Smilegate Entertainment, CrossFire offers players light and fast-paced action-packed experience. With regular updates and countless maps and modes, the players are able to enjoy combat that is always evolving.
---
Get a head start in Crossfire!
Whether you're new to the battlefield or a returning mercenary, you can jump into battle with your very own 7 day weapon package! Redeem your code between Jan 26 ~ Feb 15 and continue playing to receive additional rewards!
Don't have a CrossFire account? Sign up for free at: https://www.z8games.com/signup.html
Only one code may be redeemed per Z8Games account
A Crossfire character is required to redeem the code
Newly created CrossFire accounts and characters may take up to 2 hours to be recognized by the code system
Player must have redeemed a code to be eligible for additional rewards (3 days each)
It may take up to 2 hours for the additional rewards to be added to the account
To Redeem Your Code :
Visit the Crossfire code redemption page (http://www.z8games.com/redeem.html)
Sign-in to your Z8Games account
Enter your code and click submit

Giveaway is no longer active.