Dark Blood Announces Fishing For The Holidays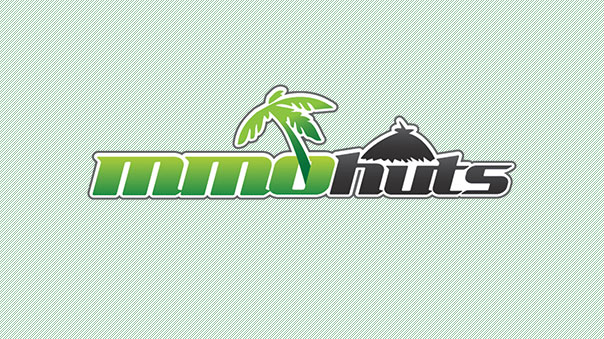 Dark Blood Announces Fishing For The Holidays
Extreme Anglers Get Ready to Catch Their Thanksgiving Trout
San Francisco, CA – November 8, 2012 – Outspark announced today that an exciting new fishing system will be making its debut in Dark Blood next Thursday, November 15, for players Level 20 and greater. Now fans of the hit, hardcore free-to-play arcade brawler can camp by the scenic rivers and lakes of Elwood Village and Water Veil with a roaring campfire by their side, and enjoy casting their lines into glistening piscine waters. A range of delicious bait can be purchased with Ar from the Potion Merchant in town and includes Pasty Bait, Earth Worms, Eel Flesh and Pacific Sanctuary. The pools are popping with over a dozen types of fish including several rare ones, and although you may not get a fish each time, you're always a winner as the catch also includes sunken treasure chests with avatars, beauty shop coupons, valuable materials, and exclusive rides.
"Now players seeking a relaxing getaway from the manic fighting of Dark Blood can go on tranquil fishing expeditions with their buddies. Pets are welcome too!" said Philip Yun, CEO, Outspark. "Many thanks to developer JCR Soft and licensor GameHi for creating this fun diversion during this very special time of the year."
Launch events include a November 16 Fan Feature Friday where players posting fishing videos and brag shots on the Dark Blood Facebook wall will be awarded free top-shelf bait. For event details and to PLAY DARK BLOOD FOR FREE, visithttp://www.playdarkblood.com. JOIN THE DARK BLOOD COMMUNITIES at http://darkblood.outspark.com, http://www.facebook.com/outsparkdarkblood, and http://www.twitter.com/darkbloodgame.
Next Article
Journey to the West has a few things going for it – an interesting and lore-rich setting, a good dungeon system, and some interesting mount...
by ApocaRUFF
It is similar to the gameplay style of titles like Civilization. In it, you control a Warlord with your choice of race and class (with additio
by Ragachak