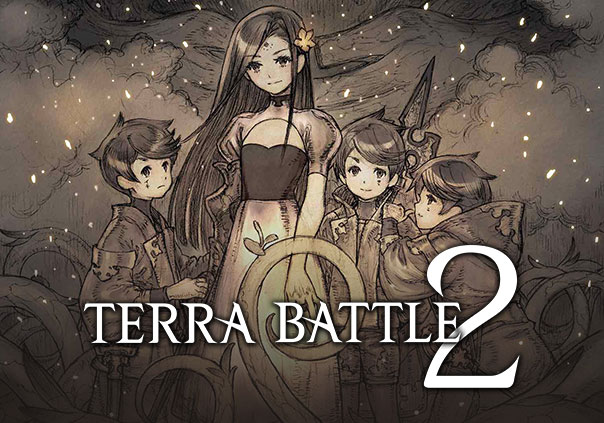 Terra Battle 2 is an upcoming free-to-play mobile fantasy strategy game developed by MISTWALKER Corporation for PC, Android, and iOS and is the successor of the ever popular mobile game Terra Battle. It is expected to release in both Japan and North America in the Summer of 2017.
Terra Battle 2 brings a completely new gameplay experience, but still preserves some of the most highly praised battle mechanics that were present in the original. An entirely new world map lets players travel with their companions and set up formations before actually entering battle. This allows for even more strategic thought to be put into your setup. Battles are expected to be fought in a similar tile-based tactical manner as the battles in the original Terra Battle were, but also have even more strategic elements seen in things like card games and puzzle games. As your characters progress they won't actually grow in terms of levels, but they will grow in strength by earning even stronger equipment that they can be outfitted with.
The story of Terra Battle 2 is expected to span over 50 different chapters that will each introduce new motives and new characters. These chapters are intended to be released episodically like a TV show, allowing for the building of suspense and giving time to enjoy the game between the completion of each chapter. The game is intended to feel like a drama at times and make players feel even more attached to characters as they go through varying trials and tribulations on their journeys.
Although details on Terra Battle 2 are sparse, it has a lot to live up to and sounds promising. How will you unravel the mysteries and truths of the world? Only time will tell. With tons of encounters and farewells in store Terra Battle 2 promises to be both thrilling and heart-wrenching!
Status: Pre-Release
Business Model: Free to Play
Developer: MISTWALKER Corporation
Publisher: MISTWALKER Corporation
Category: Mobile
Genre(s): 2D, RPG, Fantasy, Strategy
Platforms: PC, iOS, Android


System Requirements not yet known.