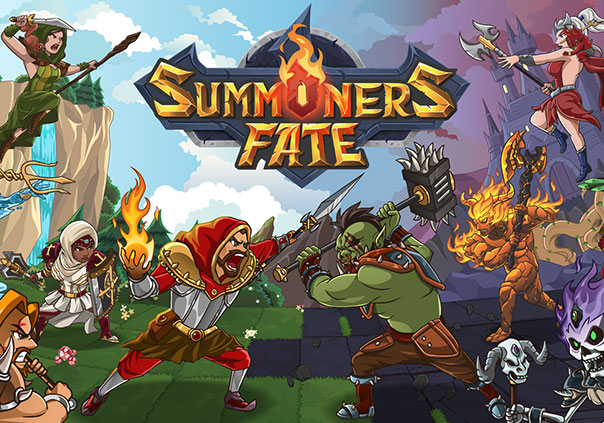 Summoners Fate is a free-to-play turn based fantasy adventure RPG with top down tactical combat and collectible card game elements. Venture deeper and deeper into unexplored territory defeating monstrous hordes on a room to room basis with an ever changing band of companions while reaping the rewards of glittering treasure, new allies, and powerful spells.
In battle, use synergistic cards, your wit, and the environment to your advantage to find victory. For example, douse enemies in oil then cast a fireball to make them explode, or, set up a sneaky little trap and pull foes into it with a mighty gravitational pull. But be aware, careless usage of your resources can lead to sticky situations especially when taking on difficult raids and dungeons.
In addition to the rich single-player experience, you will also be able to challenge players from any platform from anywhere on the globe either asynchronously or in real time as well as being able to fight an A.I. opponent that uses other player's decks.
Tactically fight your way to grand riches, multiplayer dominance, or in the effort of searching for the reason behind the rapid uptick in enemy encounters.
Status: Pre-Release
Business Model: Free to Play
Developer: D20Studios
Publisher: D20Studios
Category: Stand-alone, Mobile
Genre(s): 2D, Adventure, RPG, Fantasy, Strategy
Platforms: PC, Mac, iOS, Android


System Requirements not yet known.