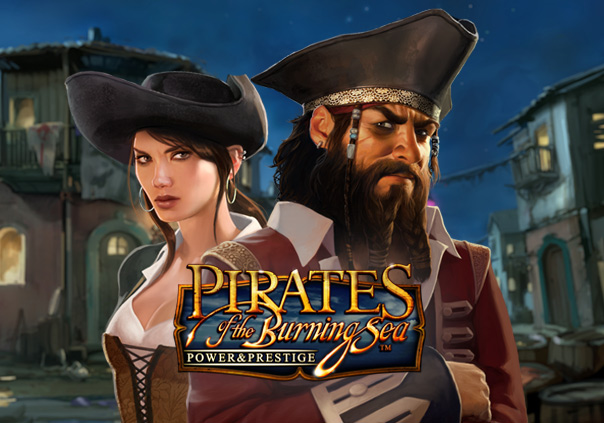 Pirates of the Burning Sea
Pirates of the Burning Sea is currently the only MMORPG that takes strategic naval combat straight from Sid Meier's Pirates! and shoves it into the MMO model. This isn't your usual Saturday-night grindfest; there is no tanking and spanking. Strategy, planning and coordination are the order of the day. For the niche it fills, it's extremely well-implemented, and there are few things more satisfying than demolishing an enemy with a well-placed broadside.

Once you've spent some time creating your character by selecting from an impressive range of colonial clothing, you'll be prompted to choose your allegiance: Spain, France, England or Bretheren (pirates). If you choose a nation, you will notice no difference beyond aesthetics. These "national" factions all have access to the three core classes:

Naval Officer – The only class in the game that gets access to the enormous ships-of-the-line. Don't expect to get those zippy little corsairs lined up with your broadside often, but when you do, expect them to explode into a plume of splinters and gore.

Privateer – Privateers do well in packs, and can enter pirate PVP zones to disguise their faction and attack ships without incriminating their nation. Their skills are centered around stealth on the open sea, disabling, and boarding combat.

Freetrader – The economic hit-men. Run blockades, work the system and buy high, sell low. Your skills revolve around enhancing production, trade and the ability to evade harassment on the open sea, as well as escape combat when intercepted. Arguably the most important class in the game, as ports must be attacked economically to throw them into contention.

Pirate – Pirates are the only unique faction. They can't take over ports, but they can attack them and loot them when vulnerable. They also have the ability to steal the ships of enemy players upon defeating them. It's a hard life, though, as everyone is out to nail your hide to a post. Since patch 1.4, pirates have been divided into two classes – the Cutthroat, which steals ships and focuses on pure combat, and the Buccaneer, which can redeem ship deeds for rewards, and focuses more on support.

Status: Released
Business Model: Free to Play
Developer: Portalus Games
Publisher: Portalus Games
Category:

Stand-alone

Genre(s):

3D, MMO, Adventure, RPG

Platforms:

PC


Pros:

+Unique open sea combat
+Polished gameplay
+Excellent soundtrack

Cons:

-Steep learning curve
-Swashbuckling combat feels clumsy
-End-game entirely reliant on PvP and player politics



Recommended System Requirements:

OS: Windows XP/Vista
CPU: Pentium 4 1.5Ghz +
RAM: 512MB+
GPU: GeForce 5700+, ATI Radeon 9600+
HDD: ~4 GB



Description: Pirates of the Burning Sea is a 3D Fantasy MMORPG that takes place in 1720 in the midst of the colonial struggles for control of the Caribbean.
Six varied and high quality games will be playable at the Versus Evil booth, West Hall #5522.
by MissyS
Warframe® began support for Steam Controller and recently joined Steam Workshop.
by MissyS
IDC/Games has announced that the Weapons of Mythology Second closed beta has just started.
by MissyS