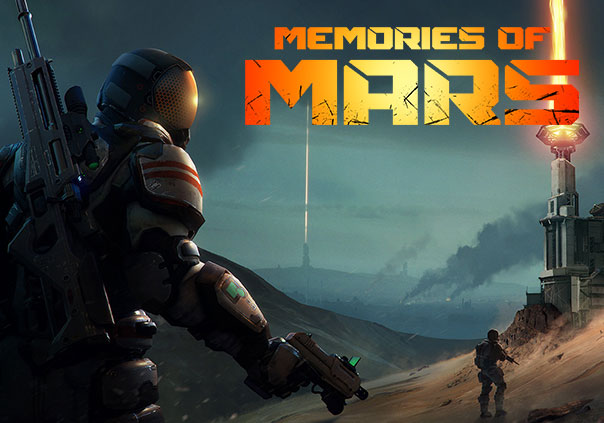 Memories of Mars is an upcoming sci-fi survival game developed by Limbic Entertainment for PC and will be available on Steam Early Access in Spring 2018. In Memories of Mars players can explore an open world set on the abandoned mining operations of Mars 100 years into the future. Humanity was already here once, but abandoned their efforts, leaving some behind.
Players awake as a clone who learns the upcoming solar flares that will hit the surface of the planet every few weeks spell doom for the ill prepared. It now becomes clear that you must fight for survival in the barren wastelands of Mars and explore the unforgiving planet. Everything from strange enemies to the harsh environment will be trying to kill you. There are even other clone survivors out there who might attempt to take over what you've already accomplished, so you'll need to be ready for a fight at a moment's notice.
There are over 16 squared kilometers of landscape to explore filled with deserts, rocky planes, mesas, craters and more. There are also various points of interest scattered across Mars like abandoned towns, mines, biodomes, vehicles, and industrial facilities that were left behind by those escaping the planet's harsh conditions.
Along with resources that can be collected and different status levels for your clone you'll need to manage, you'll also have to build your own base. Build a small hideout that might be a tight fit, yet inconspicuous or collaborate with other clones to build something much larger and spacious. No matter your choice you'll still need some sort of protection if you want to survive this deadly planet!
Fight not only to survive on the Red Planet, but thrive. See just how long you can make it and whether you will flourish or fail in Memories of Mars!
Status: Pre-Release
Business Model: Free to Play
Developer: Limbic Entertainment
Publisher: 505 Games
Category:

Stand-alone

Genre(s):

3D, Adventure, Sci-Fi, Shooter

Platforms:

PC, Steam



Recommended System Requirements:

OS: Windows 10 (64-bit)
CPU: Intel Core i5-7600K (AMD Ryzen 5-1600)
RAM: 16 GB
GPU: Nvidia GTX 1060 6GB or better
HDD: 14 GB



Description: Memories of Mars is an upcoming sci-fi survival game where players can become a clone on Mars trying to survive against the harsh elements and creatures. Build a base by yourself or collaborate with other players for something much more grand, if you can trust them that is!
Perfect World Entertainment has announced that RaiderZ will be going fully live on Tuesday, November 20.
by MissyS
A public hands-on opportunity at PAX East with two new extraordinary Quest Battles for the soon to be launching Total War™: WARHAMMER®.
by MissyS