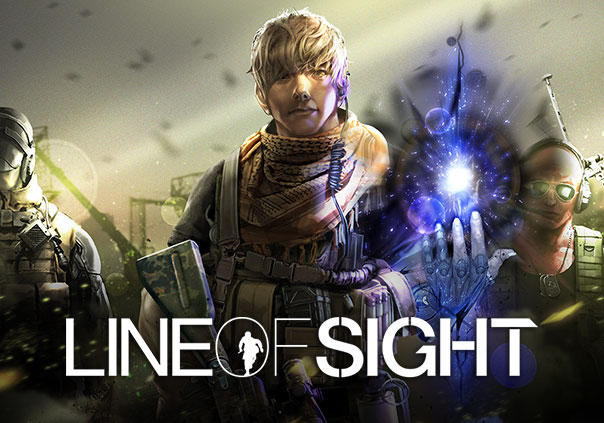 Line of Sight is a free-to-play FPS developed by BlackSpot Entertainment for PC and will be available on Steam Early Access on September 8. Line of sight is set in a modern military era, but the world has a slight twist. Fighters in this world can not only use guns, but also a few gifted fighters can make use of Psionics Abilities that give them an edge above any regular combatants. The first batch of these abilities aren't the only ones in existence either. There are still new abilities to be engineered as well that will become even more useful in the future.
Line of Sight also intends to take E-Sports seriously, providing players with a variety of highly competitive game modes which includes "Classic Modes" that play much like your favorite traditional online FPS games. Don't think that means Line of Sight is solely concerned with providing players with a competitive gaming experience either. Line of Sight also includes non-ranked matchmaking games for players who prefer a more casual experience.
Line of Sight also has some very exciting development plans to include things like a custom map editor, new PvE modes, a built-in professional grade tournament system, and a hideout that you can personalize to your liking as well as many more new features.  Clans and Leagues are also expected to be supported to help players grow as a community and work with each other. Line of Sight will also include an in-game cash shop where skins, weapons, boosters, and characters can be bought.
With so much potential for both casual and hardcore players as well as an interesting feeling that is reminiscent of Bioshock crossed with Call of Duty, Line Sight is surely a game to check out.
Status: Pre-Release
Release Date: Jan 31, 2017
Business Model: Free to Play
Developer: BlackSpot Entertainment
Publisher: BlackSpot Entertainment
Category: Stand-alone
Genre(s): 3D, Sci-Fi, Shooter
Platforms: PC, Steam


Recommended System Requirements:

OS: Windows 7 (64-bit)
CPU: Dual Core 2.6 from Intel or AMD 2.6GHz
RAM: 4 GB
GPU: NVIDIA 460 GTX, ATI/AMD Radeon HD6850
HDD: 3 GB