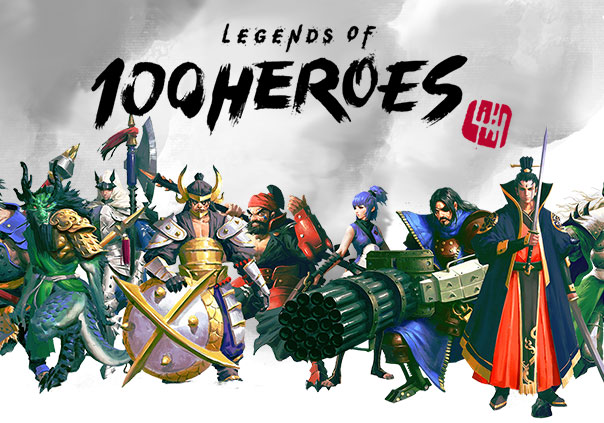 Legends of 100 Heroes is a free-to-play fantasy mobile RPG developed by Super Genius Games for iOS and Android. In Legends of 100 Heroes players can explore an entire world full of fantastic visuals and gameplay, leading their team of heroes into epic battles all from the convenience of their mobile devices.
In singleplayer mode you will be able to play through a colorful universe full of wonderful, eye-catching, dynamic battles against NPCs. Not only will campaign help you gain an understanding of the world you've become part of, but it will develop your characters mentally too. Multiplayer mode will give players the chance to take part in different Arena game modes against other players to rise through rankings. If you're successful enough you can choose your own rewards from different Arena merchants. Don't worry about those pesky players that fight your heroes while you're away too. The next time you log in you'll have your fair chance at getting back at them with the battle replay system. Players can also join up with each other as a single Legion and conquer alongside one another in Crusades or overcome insurmountable odds in even the hardest battles.
Battles are fought with your own personal squad of heroes that you can customize to your liking, each of which has their own presence and unique skills that will help you dominate your opponents. Intricate RPG mechanics ensure that team composition actually does matter and rewards those who put time and effort into calculating which heroes to put on their team.
Legends of 100 Heroes gives you all of the necessary tools to manage your own team of unique, vibrant heroes – so what are you waiting for? There are heroes out there in desperate need of your leadership!
Status: Released
Release Date: Sep 02, 2016
Business Model: Free to Play
Developer: Super Genius Games
Publisher: Super Genius Games
Category: Mobile
Genre(s): 2D, RPG, Fantasy
Platforms: iOS, Android

Pros:

+Sharp animations.
+Unique graphics style.
+Rewards skill more than similar games.

Cons:

-Typos prevalent throughout game.
-Needs some more polishing.
-Super skills don't activate in auto-combat.



Recommended System Requirements:

OS: iOS 7.1 / Android 4.3
HDD: 330 MB