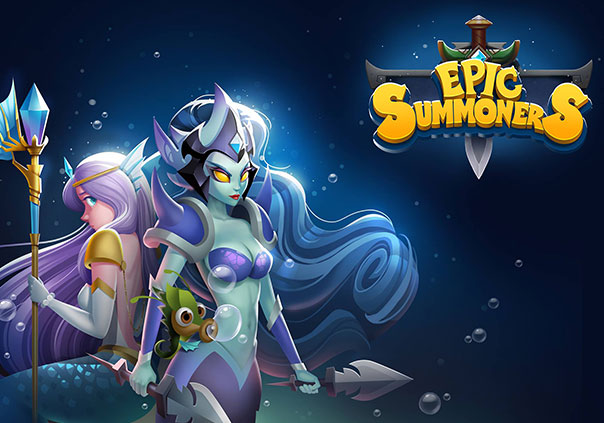 Epic Summoners: Battle Hero Warriors
Epic Summoners: Battle Hero Warriors is an F2P idle RPG for mobile devices. In the final battle between good and evil, you will lead courageous individuals into battle and emerge victorious with cunning strategy. Set your heroes to auto battle and enjoy epic combat animations and awe inspiring battle effects completely at your convenience.
When your power dwindles, recruit new characters, level them up, collect equipment, and plan out new and powerful tactics. With good techniques and a strong crew, no other player in the world will be able to match your strength! Additionally you can go on expeditions in airships, play on the magic ladder, and explore a magical pond for more opportunities to increase your prowess.
Status: Released
Business Model: Free to Play
Developer: Feelingtouch
Publisher: Feelingtouch
Category: Mobile
Genre(s): 2D, Adventure, Fantasy, Strategy, Idle Gaming
Platforms: iOS, Android

Pros:

+Easy to Pick Up and Play
+Addictive
+Solid Time Killer

Cons:

-Money Gated Progression
-Technical issues (Bugs, Freezes, and Crashes)
-Largely Unoriginal



Recommended System Requirements:

OS: iOS 7.0+, Android 4.1+
HDD: 253.8 MB