*Note: This game has been cancelled or shut down and isn't available for play.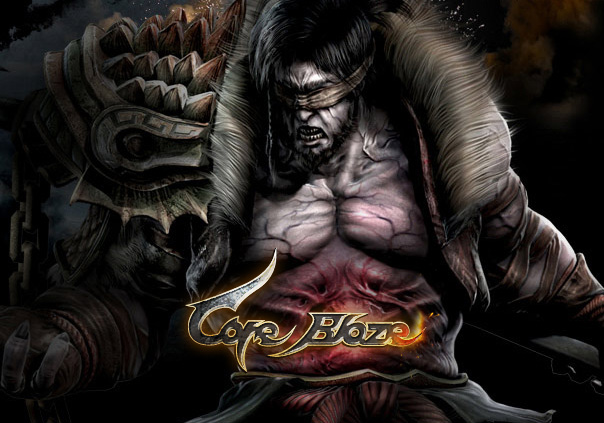 Core Blaze is a high end MMORPG under development by Gamania, the same studio behind Lucent Heart. The game is set in an Oriental fantasy world and utilizes the powerful Unreal Engine 3. Core Blaze has realistic visuals, weapons, and action packed combat. Players are free to customize their character in a variety of ways, and can switch between which of the four weapon types they want to use between missions. The game makes use of instances which allow groups of four or more players to explore the world together.

Weapon Styles:

Sword and Shield – Characterized by short range melee attacks, and defensive moves using the shield. Players can fend off enemies and recover from enemy attacks.

Great Sword – Requires two hands to utilize and delivers heavy blows. This style provides a wide attack arch, but is slow. Very powerful in a group.

Dual Blade – Capable of delivering fast, and continuous melee blows. With a short attack range, and low damage, the Dual Blade style relies on inflicting multiple, rapid blows.

Long Bow – The long ranged supportive style. Wielders of the Bow can remain at a safe distance and provide cover fire.
Status: Cancelled
Business Model: Free to Play
Developer: Gamania Digital Entertainment
Publisher: Gamania Digital Entertainment
Category: Stand-alone
Genre(s): 3D, Adventure, RPG, Fantasy, Fighting
Platforms: PC

Pros:

+High quality visuals and effects.
+Switch between the four main weapon types.
+Action oriented combat.

Cons:

-No release date set for the West.
-Relies heavily on instancing.



Recommended System Requirements:

OS: Windows XP / Vista / 7
CPU: Intel Core 2 Duo 3000 MHz / Intel Core Quad 2400 MHz / AMD Athlon 64 6400+ or better
RAM: 4 GB or more
GPU: GeForce 8800 / ATI Radeon HD 4700 or better
HDD: 10 GB or more