Project Blackout announces Mall Rage tournament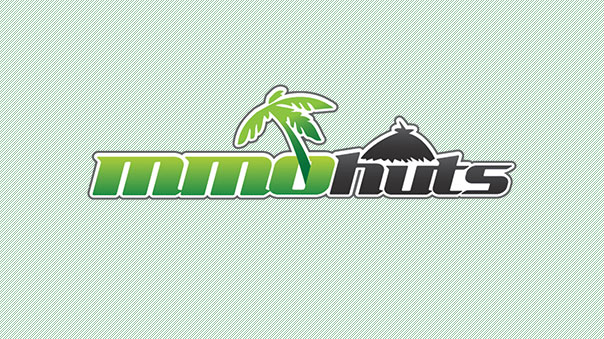 Project Blackout has announced its next Death Match Tournament, set to take place on Friday, September 23, starting at 3 pm Pacific.
The tournament will support 448 players in Death Match modes on the Shopping Center Map. All participants will earn 2,000 PB Points, a 150% experience boost (3 days), and a 3-quantity Giga Bomb Box. The top 24 players will earn 30,000 PB Points, the top four will earn 100,000 PB Points, and the champion will earn a permanent weapon of their choice.
Project Blackout is published by SG Interactive, which also publishes Grand Chase and Shot Online.
Project Blackout Gameplay Screenshot

Source:
Project Blackout Hatches New Dinosaur; Unleashes Mall Madness

SG Interactive's Popular Online First Person Shooter Introduces New Predator and Death Match Tournament

Irvine, Calif. – September 15, 2011 – SG Interactive's online free-to-play first-person shooter (FPS), Project Blackout, now offers players new opportunities to engage in the mayhem with the introduction of a new cash dinosaur and an upcoming death match tournament.

Here are the details for the upcoming Project Blackout updates:

New Dinosaur 'Tank' Joins the Fray
Tank joins the growing pack of dinosaurs, including the Velociraptor, Tyrannosaurus Rex and Sting, in Project Blackout's unique Dino Mode. Tank is the fastest dinosaur in  Project Blackout but is not known for having brains, perhaps because of one too many hits to the head. Tank uses his massive cranium to headbutt would be attackers and inflict deadly damage to a crowd of opponents.

Upcoming Tournament
The latest Project Blackout Death Match Tournament will take place on Friday, Sept. 23, 2011 at 3 p.m. PDT on the Shopping Center map. More than 400 players will have the opportunity to bring mayhem to the mall to earn Giga Bomb Boxes, PB points, experience points and the ultimate bragging rights. The last man standing will earn a permanent primary weapon of choice.

Project Blackout is a free-to-play online FPS that pits players against players in a wide variety of game modes. It will test your skills as a gamer with fast-paced action, precision shooting, and twitch response times. The graphics, stereo sound effects, and camera effects will put you in the middle of the action and test your skills at a whole new level.

To join the epic battle for survival, register to play for free at  http://www.projectblackout.net.
Next Article
Artix Entertainment is celebrating its 10 year anniversary this week... or it would be, if not for EbilCorp.
by MissyS
During today's SMITE stream, Hi-Rez revealed the patch notes for the next update to hit the game, code named "Another COG in the Mac...
by MissyS
1С Game Studios and the Russian Military Historical Society are excited to announce that the Early Access program for ILYA MUROMETS, a new fl...
by Mikedot