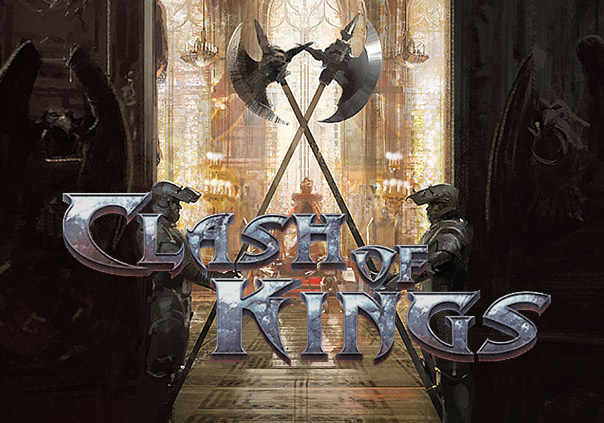 Clash of Kings is a mobile RTS game developed by Elex. Build an empire to battle with and control 7 fantasy kingdoms. Conquer those seven kingdoms to survive!
Features:
Massive Empires: Build massive empires with upgradable buildings and tons of medieval tricks so you can defend your kingdom against an enemy tower rush
Vivid Graphics: Enjoy the beautiful scenery and art that will make players want to explore the world of endless empires.
PvP action: Battle against other empires or defend yours against other players.

Status: Released
Release Date: May 07, 2015
Business Model: Free to Play
Developer: Elex
Publisher: Elex
Category: Browser, Mobile
Genre(s): 2D, Fantasy, Strategy
Platforms: PC, Mac, Linux, iOS, Android

Pros:

+Decent 2D Visuals.
+Decent PvP features.

Cons:

-Generic theme and gameplay.



Recommended System Requirements:

OS (iOS): iOS 5.1.1 or later
OS (Android): Android 2.2.3 or later



This app is optimized for iPhone 5.