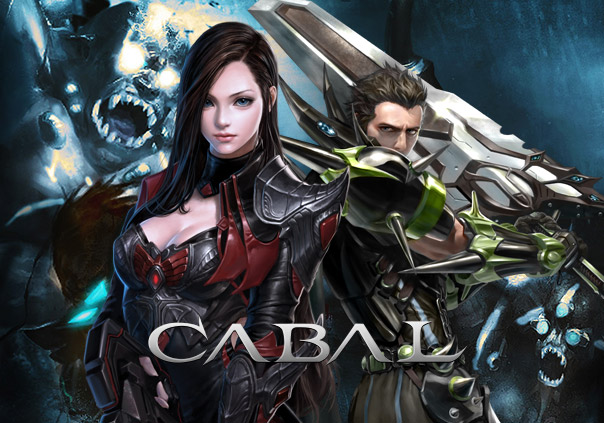 Cabal Online is a 3D Fantasy MMORPG that used to be published by OGPlanet, but is now published by ESTsoft, the game's developer. The game was officially released in North America on February 28th and is known for it's unique set of features and solid gameplay. Start off your adventure in one of the game's three newbie towns and explore the large fantasy world of Cabal Online. The game's six playable classes are:
Warrior – As the name applies, the 'warrior' is the standard tank / melee character. The warrior relies entirely on his strength and uses the two handed sword as his main weapon.
Blader – Bladers are proficient at using dual swords and can deal damage very quickly but have incredibly low hit points. They are strong PvE characters, as they have high defense.
Wizard – The Wizard is the standard offensive spell caster archetype in Cabal. They can deal massive damage from a distance but are vulnerable to attacks in melee range. They have the lowest hit points in the game.
Force Blader – Force bladers are proficient with both spell casting and melee swords. They are quick and agile and can do a great deal of damage very quickly, but are unable to wear heavy armor. They are regarded as one of the best 'pvp' classes.
Force Shielder – Force Shielders are the standard 'tank' archetype in Cabal, they have the best defensive capabilities, but relatively weaker damage than the other melee classes in the game. They are capable of using both defensive and offensive magic and are considered strong 'PvE' characters.
Force Archer – As the name applies, the Force Archer is the generic 'archer' character in Cabal Online.

Status: Released
Release Date: Oct 19, 2005
Business Model: Free to Play
Developer: ESTsoft
Publisher: ESTsoft
Category:

Stand-alone

Genre(s):

3D, MMO, RPG, Fantasy

Platforms:

PC


Editor's Score: 2/5

Pros:

+Beautifully animated skills.
+Unique dueling system with betting.
+Unique 'skill' combo system.

Cons:

-Most 'fun' features locked away until endgame.
-Extremely high level cap.
-Useless quest text.



Recommended System Requirements:

OS: Windows XP / Vista / ME
CPU: Pentium 4, 3.0GHz
RAM: 2 GB
GPU: GeForce 7 Series
HDD: 3.5 GB Free Space



Description: The land has been devastated by war and nature: are you ready for a new adventure? CABAL Online is a hack-and-slash MMORPG with quests, dungeons, puzzles, and more.
Wrath of Sparta is a massive expansion that lets you define the very destiny of ancient Greece.
by MissyS
Delve into the Secret Dungeon of Hamel, Temple of Trials, in Elsword's latest update.
by MissyS
eigoMANGA will showcase the SteamOS beta version of Vanguard Princess at the Evolution 2016 Championship Series (Evo 2016).
by MissyS