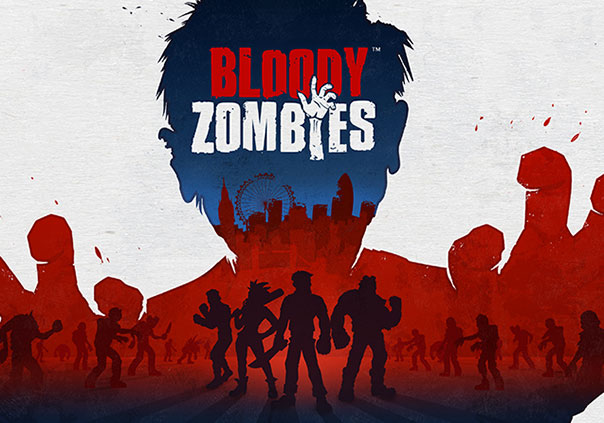 Bloody Zombies is a multiplayer brawler developed by nDreams for PS4, Xbox One and PC that is available to purchase on Steam and respective console stores. In Bloody Zombies London has been taken over by an undead plague, completely overrun by a sea of mutated zombies. The only hope left for London rests in the hands of four lone outcasts that have managed to survive thus far.
Players can take on the role of one of these four survivors and use brutal combat skills to survive in the harsh world that they have been thrust into. By forming a small, fragile alliance among one another players will smash, slash, and brawl through he masses of undead creatures to save what few parts of their broken city are left. Whether you're playing on a TV, monitor, or diving headlong in with your VR headset you're going to have to work as a team with everyone on every platform. Using VR will add a unique perspective to the game, helping the team overcome obstacles and discover the game's secrets.
Combat in Bloody Zombies is accessible, yet exasperatingly deep. Combine different moves to discover combos that can lead to you endlessly mutilating your undead foes. Special moves and passive skills can also be unlocked to expand your repertoire of zombie-slaying abilities. Teller, Mick 'The Brick', Rei, & Eddie all have their own unique skillsets and can wield a destructive arsenal or melee weapons for you to hold back the hordes with.
The zombies you encounter, although horde-like in numbers aren't all the same! The plague has caused a variety of deadly mutations and abominable bosses to emerge. You will need to change your combat tactics according to your foes if you want to continue surviving.
The future of London hangs in the balance. Will the city become overrun by the hordes of undead creatures or will you and your allies be able to fight them back and ensure humanity's survival?
Status: Released
Release Date: Sep 12, 2017
Business Model: Retail
Developer: nDreams
Publisher: nDreams
Category:

Stand-alone

Genre(s):

2D, RPG

Platforms:

PC, Steam, Xbox One, PS4


Pros:

+Unique art style
+Cross-platform for everything
+Fun graphics and soundtrack.

Cons:

-Characters too similar.
-Gameplay needs more depth.
-Controls too clunky for difficulty of harder levels.



Recommended System Requirements:

OS: Windows 8 or later
CPU: Intel i5-6600K / AMD FX8350 or greater
RAM: 8 GB
GPU: NVIDIA GTX 980 / AMD Radeon R9 290X equivalent or greater
HDD: 32 GB



Additional Information:

· VR Support: PSVR, HTC Vive, Oculus Rift

Description: Bloody Zombies is a multiplayer brawler where players can become one of four survivors of a zombie apocalypse in London and fight to regain the city. Smash, slash, and brawl your way through countless zombies alongside your allies and keep each other safe!
Pocket Gems, a leader in mobile entertainment, is today announcing the launch of War Dragons, a 3D real-time strategy game for the iPhone
by DizzyPW
Puzzles & Conquest, a widely acclaimed match-3 game published by 37GAMES, has recently revealed its official CG trailer.
by MissyS
Tales of The Rays will be available Summer 2017 in the Americas as a free download from the Apple App Store and Google Play.
by MissyS