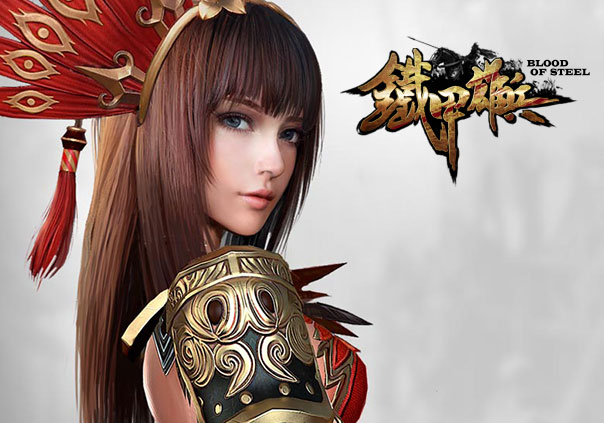 Blood of Steel is a 3D strategy-MOBA featuring iconic military legends from throughout human history.
Story
"As a warlord, you can lead various legions and heroes, commanding them to slay your enemies in bloody battlefields. Let's take to the rankings, seize territories or partake in strategic battles.
How will YOU claim victory in battles fought with cold hard steel?"
Features
►Meeting of the Minds: Take direct control of a wide variety of heroic commanders each uniquely equipped with distinct weapons and inheriting their true-to-life personalities.
►All's Fair in Love and War: Engage in fiercely competitive battles on a global scale backdropped by specific historical themes such as the unforgettable Three Kingdoms set piece from China. The ancient western world will also be revived right before your eyes harking back to the days of cold steel, ancient warfare, and unforgiving chaos.
►Tactful Tactician: Battles are conducted from a third-person perspective on arena-like environments where two teams of five players each controlling 40 AI soldiers will duke it out with one another until only one victor remains. Going further, 5v5s offer the opportunity to play strategic Siege & Defense or carefully considered Control map types, and the even larger 10v10s enable the bloody and barbic Death Match and hectic Flag Capture game modes.
►Draft Effect: Archers, cavalry riders, swordsmen, spearmen, crossbowmen and more can be handpicked and controlled by the generals in charge. Each type of unit has its own distinct strengths and weaknesses, giving players the ability to formulate grand battle tactics at their own discretion.
►Every Factor Factored: Movement speed as well as terrain will also play a critical role in the effectiveness of attacks. For example, slashing an enemy while riding on horseback as opposed to on foot can mean the difference between winning or losing an engagement. Similarly, shifting armies from high to low ground and across plains, mountains, rivers, and more will test your attunement to the battlefield and your decision-making skills as a leader.
Microtransactions
This is a free-to-play title offering optional in-game purchases.
Status: Pre-Release
Release Date: Mar 13, 2020
Business Model: Free to Play
Developer: YC Games
Publisher: YC Games
Category:

Stand-alone

Genre(s):

3D, MOBA, Strategy, Simulation

Platforms:

PC, Steam



Recommended System Requirements:

OS: Windows XP+
CPU: Intel Core Quad 2.5GHz+
RAM: 6 GB
GPU: NVIDIA Geforce GT 430 AMD HD5550+
HDD: 15 GB



Description: Blood of Steel is an action strategy MMO where players can assume control of different legendary commanders, leading their troops against opposing players. Unit types, coordination, movement speed, terrain and more will all need to be taken into account for your master plan to succeed.
Webzen, a global developer and publisher of free-to-play games, has launched Blazing Summer Festival on its global game portal, Webzen.com.
by MissyS
Alawar Premium and Blindfold Developers offer a new take on the Battle Royale, with the 1960s themed Watchers.
by Ragachak
Epic Seven has a new update that released yesterday (July 18th), based on Charlotte - Side Story: Heavy Lies the Crown.
by Ragachak