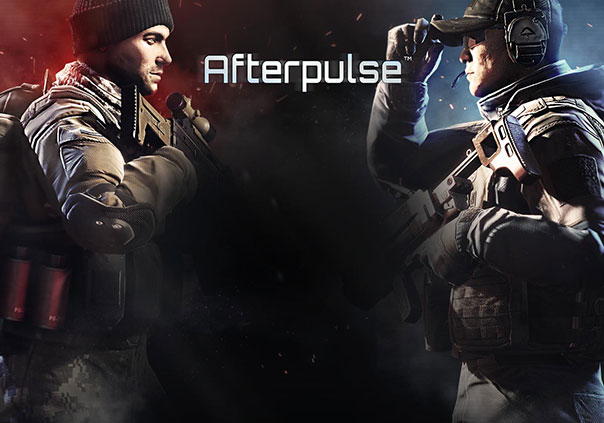 Afterpulse is a free to play mobile shooter developed by GAMEVIL for iOS devices. World leaders are now deploying elite squads for their own benefits, and it has come time for you to get involved. Will you be able to bring peace back to the world, or will you end up starting a conflict so large it starts something nobody could have imagined?
Afterpulse offers players the convenience of using their mobile devices, paired with the quality expected of AAA shooter titles. With your own customizable soldier you will be able to enter the fray in free-for-all or 8-player team deathmatch battles, fighting in photorealistic urban environments. You will be able to outfit your character with a variety of items before battle like headgear, armor, equipment, and grenades. Handguns, shotguns, assault rifles, SMGs, LMGs, sniper rifles,  and rockets can all be equipped and used on your path to domination. Tactical gadgets will also be available for you to use so you can not only outshoot your opponents, but outwit them as well! As you progress you'll even be able to earn Veteran Series weapons to really show off your experience! For those who feel like they're not quite up to the skill level they should be to take on real players, a Training game mode is available so that they can hone their skills before taking to online matches.
Afterpulse meshes simplistic controls with the quality and detail of a AAA shooter title. If you're ready to unleash your true shooter potential on your favorite iOS device, look no further than Afterpulse!
Status: Released
Release Date: Jul 31, 2015
Business Model: Free to Play
Developer: GAMEVIL
Publisher: GAMEVIL
Category: Mobile
Genre(s): 3D, Shooter
Platforms: iOS

Pros:

+Amazing mobile graphics.
+Simplified mechanics.
+Training mode for practice.
+Smooth gameplay.

Cons:

Recommended System Requirements:

OS: iOS 9.0 or later
HDD: 561 MB