UPDATE: This game has been shutdown and is no longer available
Heat Online, previously known as Project Torque, is a realistic 3D Racing MMO game. With it's stunning graphics and realistic gameplay Heat Online is one of the best MMO racing games out there. Jump into the drivers seat and and get ready for some high speed racing. Unlike other racing games, Heat Online has no missiles, boosts or items, so if you want realistic racing, this is the game for you.
Publisher: Innologin
Playerbase: Low
Graphics: High Quality
Type: MMO
EXP Rate: Medium
PvP: N/A
Filesize: ~1450 MB
Pros: +Great graphics. +Good tutorial. +Realistic gameplay. +Polished gameplay. +Up to 20 player races. +9 game modes. +Varied maps.
Cons: -Limited customization. -Drifting is difficult. -Small player base.

HEAT Online Overview
Heat Online, which used to be called Project Torque from Aeria Games, is a realistic 3D racing MMO by the folks at Aeria Games. Race against up to 20 different players at a time in 9 different game modes.  You start your racing career with the worst car and have to earn money by fishing. Money can be spent on upgrading your cars interior or purchasing a brand new car outright. Heat Online's biggest selling point is its top notch graphics coupled with its fine tuned gameplay. If you're a fan of the racing genre, this is a must download.
HEAT Online Screenshots
HEAT Online Featured Video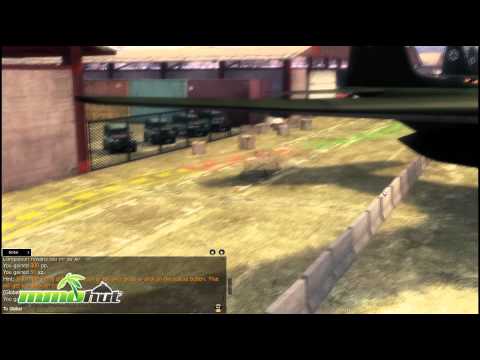 HEAT Online Review
By, Omer Altay
Yes, I know. Before you even started reading this you probably asked yourself, "What makes Heat Online different than every other racing MMO?" Well, you'll be pleased to learn that this MMO is actually quite unique in the sense that there are no fireballs or magic missiles that can quickly turn the tide of a race. In fact, there are no items at all.
Wait.. No Items?!
Yep. You heard me. A racing game without any items. In most racing games items can really break the game, especially if you're the one that's in first place for the majority of the race and all of a sudden on the last lap a timely missile fired by that one sucky player 2 laps behind you homes in on you from a mile away and bam, you're so far behind you end up not finishing the race. It's incredibly frustrating, and if you've played any other item based racing game out there you'll understand as well. Racing MMOs like Upshift Strike Racer and Drift City are fine examples of titles where the last lap in the only one that really matters because of insane game breaking items. I'm not condemning items in racing games, as they can spice up a game, but I'm glad to see at least one racing MMO do away with them completely.
It's all about Skill.
Gameplay in Heat Online is pretty intense, as the game is based entirely on player skill. Newbies shouldn't be too worried, as even though the game has no items, beginners can still do well in races. When I first fired up the game and took the driver's seat I ended up finishing in third place out of eight players online. Not bad for a first go. The beauty of the game design is that even if you fall behind or screw up, the game isn't over. You can still catch up and win because the terrain is so crazy that the odds are someone ahead of you is going to screw up or you'll make up for your previous failure by playing more aggressively and trying to get through the difficult shortcuts. But unfortunately, if you screw up real hard, you'll never be able to make up for it, so drive carefully!
Dangit! #@$*($
My only real complaint with Heat Online is that making sharp turns is ridiculously hard. I found that the best way to make a sharp turn is to just slow and make the turn without hitting the brakes. If you try drifting or using the breaks your car will just slow down to a crawl and you'll be turning in an awkward way. Drifting properly is extremely difficult to the point that it isn't even worth trying. Every time I tried to smoothly make a sharp turn by drifting I would be overtaken by someone that just tries turning at full speed and hits the wall a couple of times. That's right, smacking the wall and going onwards is faster than trying to execute a drift. The worst part is that the game will tell you "nice drift" even if your "nice drift" lands you in last place. Turning and drifting just feel incredibly clumsy in the game.  Another small issue with Heat Online is that the game is a tad cruel to newbies. As you race, you may see a ramp every now and then, and you'll immediately think, "Woah! A ramp! I bet if I floor it and go over it I'll surely gain some ground on the guy ahead of me!" Don't do it! Using one of the ramps is almost guaranteed to slowing you down. For some reason the game feels the need to trick newbies by placing a ramps in plain sight. You'd imagine that they would serve a meaningful purpose, but they don't. Their only purpose seems to bait newbies.
Woah! Shiny…
Heat Online has absolutely gorgeous graphics. This game is hands down Aeria's most graphically intense game and is one of the best looking free MMOs out there. Everything from the detailed environments to the car models is pleasant to look at. The developers definitely spent a lot of time on polishing the game and it really shows.  There are plenty of options to play with inside the graphics menu, so make sure to turn up your settings if your PC can handle it. Heat Online also has a handful of camera angles so you can play the game in any way that you like.
Customize!.
Heat Online has some interesting customization components that all racing games should have. Every race you complete earns you money and experience which can be used to purchase and equip new parts for your car. When you first start out though, you won't really be able to afford anything, so you'll need to play through countless races before you can even think about 'pimping' out your car, but the fact that game lets you purchase custom components gives the game a lot of room to expand.  You can customize just about everything about your car from spray paints to engines. Even though a lot of the cosmetic customizations have no impact on gameplay they're still a lot of fun to play around with. My only complaint about the in game shop is that there simply aren't enough auto parts to buy, but I'm sure Aeria games will keep releasing new items as the game gets updated.
Final Verdict: Good
Heat Online is a really polished and fun racing MMO. If racing and cars is your thing, then there's no reason you shouldn't try this game. The game's beautiful graphics and solid gameplay more than make up for its few faults.
Heat Online Screenshots
Heat Online Videos
Heat Online Race Footage
Heat Online Stunts Video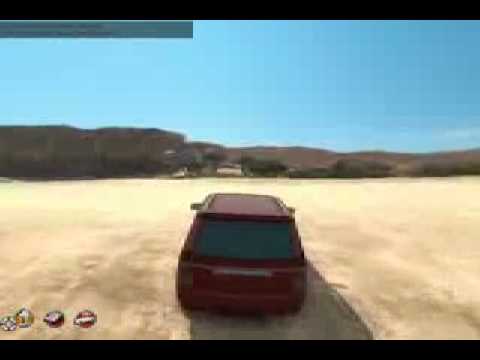 Heat Online Crash Video
Heat Online Race Video Spectator
HEAT Online Links
Heat Online System Requirements
Minimum Requirements:
OS: Windows XP/Vista
CPU: 1.8 Ghz Intel P4 or equivalent
RAM: 768 MB RAM
HDD: 1GB Free
Graphics Card: ATI 9600 / GeForce 6600+
Recommended Specification:
OS: Windows XP/Vista
CPU: 2.5 Ghz Intel P4 or equivalent
RAM: 1024 MB (1 GB) RAM
HDD: 1GB Free
Graphics Card: ATI 9600 / GeForce 6600+