World of Tanks celebrates first anniversary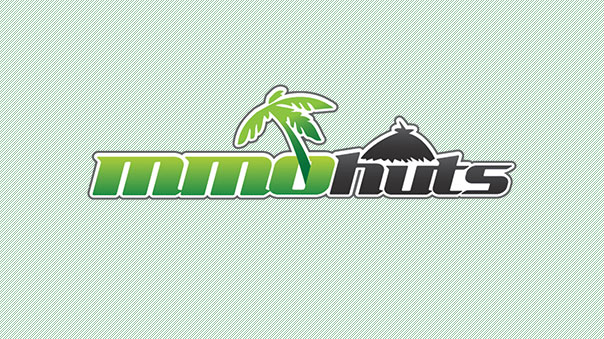 The 1-year anniversary for World of Tanks is this Friday, August 12.
Since its launch, the game has reached a milestone of 5 million registered users, a Guinness World Record for number of concurrent users online, and has joined the Electronic Sports League (ESL).
To celebrate, World of Tanks will be giving players a free code for 24 hours of Premium Subscription. Special events will also be held during the weekend.
World of Tanks is published by Wargaming.net, which is also developing World of Warplanes.
World of Tanks Gameplay Screenshot

Source:
World of Tanks Celebrates First Anniversary 5,000,000 Registrations Reached Worldwide

London, UK, Paris, FR and San Francisco, CA (11th August, 2011) — Wargaming.net is proud to announce that their headlining project World of Tanks has celebrated its 1-year anniversary. Over the past year, World of Tanks has become an AAA project highly acclaimed by media and players around the globe, which is proved by multiple awards by respected gaming publishing houses. On the eve of the anniversary, World of Tanks has reached a tremendous milestone of 5,000,000 registered users worldwide.

One of the most notable achievements is the Guinness World Record set on 23 January, 2011, when the peak number of concurrent users reached 91,311. However, the PCCU number has been steadily growing since the record day and is now topping 172,000.

As a part of its growing popularity, World of Tanks is entering the cybersports territory becoming one of the disciplines in the popular international Electronic Sports League (ESL).

"We didn't expect World of Tanks would become this popular," said Wargaming.net CEO Victor Kislyi. "The game's success has given us confidence we needed to continue our expansion into the world of online wargames."

World of Tanks is the first and only team-based massively multiplayer online action game dedicated to armored warfare. Throw yourself into the epic tank battles of World War II with other steel cowboys all over the world. Your arsenal includes more than 150 armored vehicles from America, Germany, and the Soviet Union, carefully detailed with historical accuracy.

A flexible system of authentic vehicle upgrade and development allows you to try any of the vehicles and weapons in the game. Whether you prefer to exhaust your foes with fast and maneuverable light tanks, make deep breaches in enemy lines with all-purpose medium tanks, use the force of giant tanks to eliminate opposing armored forces, or become a heavy sniper with long-range howitzers, each unit type has its own advantages and can be extremely effective when operated by a true tank ace.

But being a great tank commander alone isn't enough to win! In World of Tanks, it's all about teamwork. Victory is achieved by combining your combat skills with those of the other members of your team, each playing their own role on the battlefield. Just add your favorite strategy to build your own steel empire and manifest the indisputable authority of the tank power!
Join World of Tanks:

http://game.worldoftanks.eu/registration/ (Europe)
http://game.worldoftanks.com/registration/ (North America)
Next Article
NCSOFT® and Carbine Studios are excited to announce the release of WildStar's fifth content update – INVASION: Nexus.
by MissyS
In July the whole game is going to get a big overhaul, increasing the amount of Arcs to ten instead of just four.
by Proxzor