Wedding system announced for Luvinia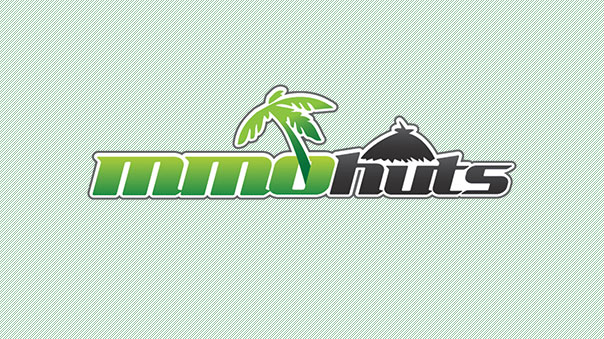 Luvinia Online players will be able to share their in-game relationships in a new way with weddings, a new feature being released after Valentine's Day. This special system will let players tie the knot, and enjoy a special wedding celebration with friends.
One of the game's first weddings will be between GM_Refresh and GM_Mokobonbon, who will be posting in a daily wedding journal which also includes wedding insurance and tips to track their wedding preparations and planning. Luvinia will also be giving away a wedding package in their special SHARE THE LUV promotion, which will run until Valentine's Day.
For more information about the wedding system, check out MMOHut's exclusive interview with GM_Refresh!
Luvinia Online Gameplay Screenshot

Source:
Luvinia Announces Weddings for Valentines

Fall In Love & Live Happily Ever After in the Land of Savejela

SAN FRANCISCO – January 26, 2012 – Following a spectacularly romantic Valentine's Day in the fairytale world of Luvinia, a beautiful, brand new fantasy free-to-play MMORPG, players will be able to tie-the-knot and invite friends and family to breathtaking wedding celebrations. Now players can meet their soulmate, quest and craft together, battle and romance, then give their heart over in grand spectacle.

"We're thrilled to offer the unique experience of marriage to our players" said Philip Yun, CEO of Outspark. "Our flagship franchise Fiesta was one of the first MMORPGs to introduce the marriage system and we know how interesting things can get when relationships are allowed to deepen in the game. Many thanks to developer Shanda Games for bringing this special feature to Luvinia fans."

One of the first weddings will be for GM_Refresh and GM_Mokobonbon, favorites of the Luvinia community. Follow them as they post all the excitement of planning for the big day in their wedding journal weekdays 4pm PT on Facebook (www.facebook.com/outsparkluvinia), Twitter (www.twitter.com/#/luviniagame), and in the Forums (www.outspark.com/forums/forumdisplay.php?f=426).

For those seeking to win a dream wedding for themselves, or to gift to friends, Luvinia is giving away an extraordinary wedding package complete with cake, confetti, venue, decorations, wedding rings, attire and fireworks to the top referrer of the SHARE THE LUV promotion from now until Valentine's Day. Promotion details and the free game download are available on the Luvinia website at luvinia.outspark.com.
Next Article
Allods Online officially launches into Open Beta. gPotatos critically acclaimed and highly anticipated free to play MMORPG is finally availabl...
by Guest
So once again, the Juggernaut class has received a ton of buffs in an attempt to make this role into the beastly bruiser it's meant to be...
by Mikedot