Rosh Online introduces new maps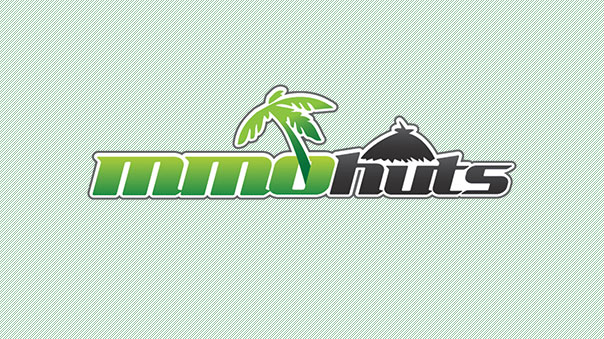 Rosh Online has opened up new content today in an update that introduces two new maps and a raised level cap.
Players will find that the level cap has been raised to 65, up ten levels from the previous cap of 55. Two new maps are also released today. Lupinel Chapel Catacomb is designed for players level 56 and above, while the first two floors of Sentryheil Tower are available at level 61. Enchanting has also been expanded, along with the introduction of new items in  the premium item shop.
Rosh Online is published by Ignited Games, which also publishes Wind Slayer 2 and  DarkEden.
Rosh Online Gameplay Screenshot

Source:
Daunting New Challenges Hit Rosh Online: The Return of Karos

Action-adventure MMORPG expands with new maps, enemies and increased level cap

EL SEGUNDO, Calif. – Jan. 26, 2012 – The fight for the fate of Asmara continues as free-to-play Rosh Online: The Return of Karos sees its first major content update. Brave warriors can now grow even stronger as the game's level cap increases from 55 to 65, opening two new maps – Lupinel Chapel Catacomb and the first two floors of Sentryheil Tower – to experienced combatants in Ignited Games' combat-action massively multiplayer online role-playing game (MMORPG).

Seasoned veterans seeking even greater challenges will find daunting quests and nightmarish boss monsters in the new maps. Lupinel Chapel Catacomb is open to players who reach level 56, while the first two floors of Sentryheil Tower are only accessible to players at level 61 and above. To aid these brave combatants, Ignited Games added a variety of new options for enchanting items and also expanded the game's premium item shop with a host of new gear – such as a traditional Chinese outfit, in celebration of the new Lunar year.

In Rosh Online: The Return of Karos, players fight their way through quests, guild clashes, large-scale PvP action and castle sieges to bring peace to the fantasy world of Asmara. In addition to the traditional experience-point-based leveling system, Rosh Online features the Fletta system, which can be used to increase stats, give buffs, buy resources and enchant items. Furthermore, open world PvP adds a morality system to the game, providing an even deeper level of customization for online gamers.

Interested players can download the game for free at the official web page. They also can join the Rosh Online community for more information and gain sneak peeks into the game on the official Facebook page.
Next Article
Thingsoft's "Romance of the Three Kingdoms: The Legend of Cao Cao" is ready for pre-register via Nexon Co.
by Ragachak
Another update greatly improving the combat mechanics and NPC enemies AI just hit Gloria Victis' servers.
by MissyS
Sony Online Entertainment will be streaming this afternoon, starting at 4pm Pacific, for its upcoming sandbox MMO, Landmark.
by MissyS