Warrior Epic heads to iPhone and Facebook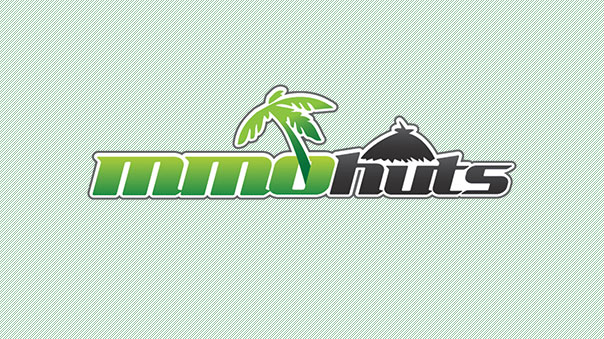 In another effort to reach multiple audiences, Warrior Epic has announced today that its new spin-off game, Warrior Epic Sagas, has been released for the iPhone, and will soon also be available on Facebook. The application will be available for free. The game gives a "taste" of the Warrior Epic game play, and allows players to join in the online community for Warrior Epic through the application. Sagas will allow for up to a five person party of various heroes, including the same style of questing, fighting, and upgrading gear known to Warrior Epic.
The Original Press Release:
TRUE GAMES INTERACTIVE LAUNCHES WARRIOR EPIC SAGAS ON THE iPHONE AND FACEBOOK

The New Game Complements The Popular Online MMORPG, Warrior Epic at www.warriorepic.com

IRVINE, Calif., December 14, 2009 – True Games, an international publisher of multi-player online games today announced that it has launched Warrior Epic Sagas for the iPhone. Developed by Good Game Productions (www.gg-prod.com), a San Diego based developer, the game is a free application based on the popular online MMORPG, Warrior Epic. The game is currently available free of charge in the App store on iPhone and will also soon be available at Facebook (www.facebook.com) where it will also be available for free.

Players can now experience a small portion of the strategy, role-playing and battles found in the online MMORPG on their iPhone or on Facebook. If players desire more, and want to participate in the full Warrior Epic experience they can join the community online for free by clicking through directly from the iPhone or Facebook game. The tight integration with the Warrior Epic online registration system makes Warrior Epic Sagas easily accessible for all who want to play it on iPhone or soon on Facebook.

"This is the perfect outlet for players who just want to get a taste of the game, or need their "fix" while they are out and about," said Peter Cesario, Director of New Business and Product Development at True Games. "We think this is a great way to introduce new players to the game, while also giving our current players a fun Warrior Epic mobile experience wherever they may be."

In Warrior Epic Sagas, players will run quests with parties of up to 5 Warriors to earn gold, prestige, experience and LOOT. Once earned, players will be able to spend gold to upgrade their Warriors' gear, or prestige to purchase new Warriors. The trick with Warrior Epic Sagas is working out the best combination to successfully navigate the hundreds of quests found within the game. Warrior Epic Sagas has a rich and epic storyline to help players immerse themselves into the Warrior Epic universe.

After creating their Hall Lord, each player will start out with one of each Warrior types to form their first party. Players are encouraged to form multiple parties to run missions concurrently. Missions can take anywhere from a few minutes to a full hour. The unique nature of the game play allows users on the go to interact with Warrior Epic Sagas at their own pace.

Warrior Epic Sagas is part of the Warrior Epic franchise which began with the online game (www.WarriorEpic.com). Warrior Epic is an online, action role-playing game set in an original fantasy universe.

In the game, players assume command of a Warrior Hall from which they manage their characters' adventures. They can recruit from a wide array of Warrior Classes, each with its own style of play. The Classes and the Hall itself can be upgraded visually as well as functionally.

Players adventure together in multiplayer campaigns, adventure mode, solo quests and PVP.

One of the most unique aspects of Warrior Epic is that death does not mean the end of a warrior. Instead, it opens totally new and strategic options for players. The game's unique Warrior Spirits System enables fallen warriors to not only be revived at any time at their hall, but also to be transformed into Spirits that can be bound to weapons to increase and open weapon abilities and skills, or they can be called out to inflict massive damage depending on player needs.

For more information and to join the Warrior Epic community, visit www.warriorepic.com. To follow all the latest news, please visit www.twitter.com/warrioreipc , http://www.facebook.com/warriorepic?v=wall and www.youtube.com/WarriorEpicGame.
Next Article
Second Weekend Beta Also Coming Soon
by Mikedot
Rainbow Studios and Nordic Games announced the release of MX vs. ATV Supercross Encore on Steam Early Access today.
by MissyS
Block N Load, the recently announced online multiplayer action game from Jagex has now progressed into its Closed Beta phase.
by MissyS