VoidExpanse Now Available on Steam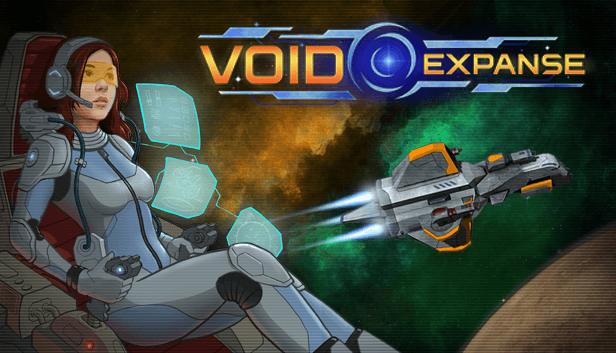 Introducing VoidExpanse, a new space exploration RPG that mixes a top-down, arcade-style perspective with dynamic content, an advanced 3D engine, and enough depth of play to rival most space-faring games. Now available on Steam for the promotional price of $13.49, VoidExpanse puts you at the heart of an interstellar civilization facing an alien invasion — giving you the freedom to chart your very own path through the stars.

As a young adventurer who barely manages to avoid life as a farmer, you are called upon to unite the galaxy under one banner to thwart an alien invasion. However, in order to achieve this objective, you must first align yourself with one of three warring factions (Order, Freedom, or Fanatics), accept their values, and help them achieve their goals. Living the life of an adventurer won't be easy: You will need to complete a number of quests and grow in power to strengthen your faction.

Take the helm of your starship as you fight enemies, mine asteroids, trade with space stations, and complete missions to upgrade your ship and your character's abilities. Explore a massive procedurally-generated universe and meet characters who can influence each faction and the game world as a whole.

In addition to the single-player campaign, VoidExpanse also features a multiplayer mode with fully persistent worlds — turning each server into a mini MMO. Players can create their own galaxies through custom mods or play on existing servers created by the community.

"With VoidExpanse, we wanted to blend the unique gameplay, excitement, and feel of old-school classics with a new game engine and modern gameplay mechanics," says Valentin Gukov, managing director of AtomicTorch Studio. "The player is both independent and at the same time tied to the world – a living universe with factions, agendas, memories, and storylines large and small. VoidExpanse provides a spectrum of possible careers, skill development, and in-game choices that can greatly impact each playthrough."

Key Features
• Open exploration of procedurally-generated galaxies in sandbox mode.
• Design your ship using hundreds of different modules and devices.
• Complex real-time combat system.
• Factions — complete with their own agendas, people, territories, and storylines.
• Character customization with a number of diverse skill trees and branches.
• Meaningful trading system involving trade routes and supply/demand simulation.
• Advanced asteroid mining with multitudes of ores and mining devices.
• Persistent worlds in multiplayer mode!

Pricing and Availability

VoidExpanse is now available for the promotional price of $13.49 until April 9 (10% off). After this introductory price expires, the game will go back to the original price of $14.99.

Steam & AtomicTorch Store
Next Article
Ashes of the Singularity will launch on Steam Early Access for $39.99 on October 22, 2015.
by DizzyPW
The Tree of Savior community has been talking across official forums and Reddit communities about possible exploits through Steam.
by MissyS
gumi Inc. and Atlas will be celebrating a special collaboration event between Brave Frontier and Shin Megami Tensei IV: Apocalypse.
by MissyS