Duty of Sentinel Closed Beta Kicks Off Today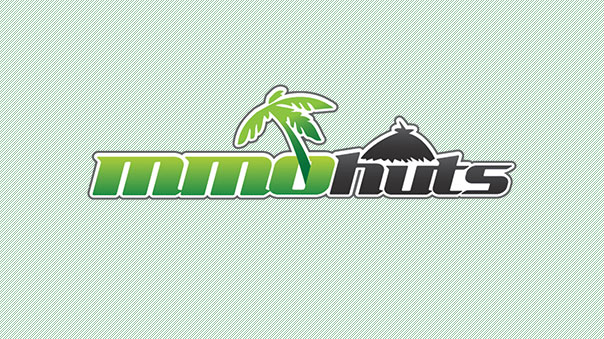 Duty of Sentinel Studios today announced the closed beta for Duty of Sentinel kicked off officially. It is a role-playing game merged with turn-based strategy, wrapped into an adventure mini-series about the Epic War between Sentinel and Scourge. Brave heroes willing to answer Sentinel leader Thrall's call can head to the official website (https://dutyofsentinel.com) to start the journey now!
In Duty of Sentinel, players will embark on a fascinating and perilous journey with Orson heroes to save Orson Land from the corrupting forces of the Evil Dragon Spirit. There are hundreds of heroes with unique abilities and personalities to choose from, and players will not only feel the power of every hero but will also get to know every hero' legends, as well as some embarrassing things that they secretly wish to be buried forever.
Duty of Sentinel also features rich and creative game systems. If you want more heroes, you can threaten, lure or bribe them to join you through Recruiting; if you prefer DIY, you can revive a legendary hero with required materials in Soulfusing; and if you don't have so much time, you can get heroes, materials and weapons through Auto Mop-up. More in the game is waiting for you to explore.
Tons of heroes and rich systems can lead to endless ways to play, which pushes the drama and unpredictability of adventures in Duty of Sentinel to the extreme. For example, even two players that choose the same main hero at the beginning will differ once they take their first step out of the Camp, for their different hero-cultivation and team-building strategies. You can approach the game the way you like and create your own adventure stories.
"Duty of Sentinel is a browser-based game that promises console quality gaming experience." said Alex, the cofounder of Duty of Sentinel Studios, "We think players will be impressed by what we have done."
Remark: if you'd love to join the game before the official closed beta on March 10, 2014, please go to http://www.dutyofsentinel.com/beta/.
The Repopulation is currently in a private alpha test of their ambitious new sandbox MMORPG, and their next alpha test phase is just around th...
by Mikedot
My.com is pleased to announce that their tank-based team shooter Armored Warfare will hit the Steam marketplace today.
by Ragachak
Crytek will once again be attending the gamescom expo in Cologne this year, giving players a chance to go hands-on with their free-to-play mil...
by MissyS