Valkyrie Sky Closed Beta Starts October 21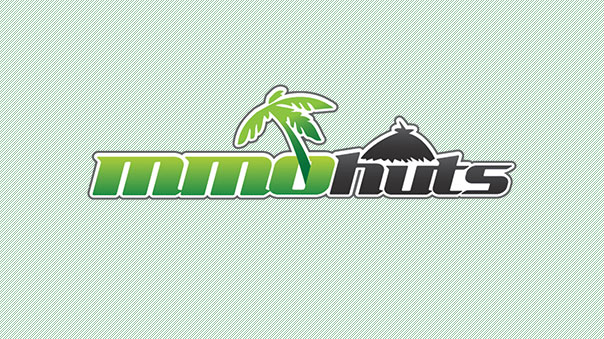 GameKiss, the folks who currently published Nida Online and FreeStyle Street Basketball announced today (Oct 7) the launch of a brand new website for their latest game Valkyrie Sky. For those who haven't heard heard of Valkyrie Sky, it's a 2D MMO shooter that closely resembles classic arcade  shoot em' ups like Torus Trooper or R-Type. Valkyrie Sky is actually better categorized as a 'Bullet Hell' game – which is a more 'extreme' version of the classic arcade shoot em' ups. Those looking for something unique to try should certainly check the game out. See the gameplay trailer below to see what Valkyrie Sky is all about.
[youtube]http://www.youtube.com/watch?v=zfbQweYRzPA[/youtube]
The Original Press Release:
Online PC game portal GameKiss announces the official website launch of its brand-new title Valkyrie Sky.

Valkyrie Sky is a RPG based on the Norse mythology. The game does not fall in any one existing game category. GameKiss instead officially names its own genre "Arcade Shooting MMORPG".

The game combines shooting–the best genre of the arcade platform–and MMORPG, a popular online platform, into one. Users will enjoy the hair-raising bullet-curtain style game-play in the stage and field while experiencing growth, community and task activities of MMORPG in the world map.

Valkyrie Sky provides both player vs player (PvP) and battle for occupation of the World Map through the structure of two realms. The game also does not miss any of the latest features of the life system in MMORPG including fishing, cooking, playing music and auctioning, which add a new kind of amusement to the arcade shooting genre.

It is undeniable that traditional shooting games easily bore players because of repeated game-play patterns. Valkyrie Sky attempts to provoke and players will be challenged through various features including the random mapping system.

"There have been a few attempts to add innovative elements to shooting games," said Roman, Senior Game Master of GameKiss, "However, they have had the limitation that one element complimented another rather than both genres being well-combined with balance." Roman is confident that Valkyrie Sky would overcome such weakness and provides the strengths of both arcade shooting and MMORPG.

The closed beta service of Valkyrie Sky kicks off on October 21st, and various events are prepared for the CBT. More details can be found at valkyriesky.gamekiss.com.
Next Article
DC Legends is a squad-based strategy title for the iOS and android platform from Warner Bros. Games.
by Ojogo
Today, Nexon Europe is thrilled to announce the arrival of a brand new, playable character to the enormously popular, visceral RPG, Vindictus.
by Mikedot
Webzen has announced the beginning of Task Force 613, the first closed beta test for Arctic Combat.
by MissyS