Lost Saga Beta to Begin Oct 8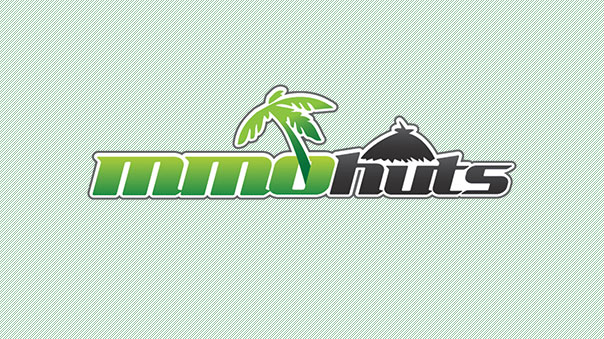 Closed beta testing for OG Planet's latest MMO, Lost Saga, is set to begin on October 8, 2009. Lost Saga is an interesting title that pits heroes from fantasy and science fiction worlds against each other in fast paced combat. There will be 23 characters to chose from at launch with hundreds more to follow in the patches ahead. Besides the traditional Death Match and Team Death Match modes, Lost Saga will contain speciality modes such as Crown Control (a capture the flag variant) and Prisoner ( similar to man hunt.) According to the official press release, players interested in participating in the CB can sign up on the official site. Slots are limited but there doesn't seem to be any beta code or invitations required.
Original Press Release:
OGPlanet Kicks Off Closed Beta for Lost Saga on October 8, 2009




October 4, 2009 El Segundo, CA—

OGPlanet (www.ogplanet.com) has announced that its newest free-to-play MMO, Lost Saga, will be entering Closed Beta on October 8th.  Lost Saga offers gamers a world where heroes from all over the fantasy and science fiction realms face off in combat.  At launch, players can jump into battle with 23 of the hundreds of customizable iconic heroes and limitless battle combinations! Each of these heroes offers a wide range of stats and styles that can be customized, giving each player the opportunity to experience a unique combat experience.

Once they are ready, the heroes can conquer Deathmatch and Team Match as well as many exciting modes that are unique to Lost Saga. Crown Control has players fighting to steal and protect the crown for as long as possible while Prisoner mode lets players knock out and capture rival team members. Power Stone mode finds teams protecting their stone, a powerful relic that increases nearby players' damage and decreases skill cool down times. Finally, players can find out what it is like to attack heroes as a massive villain in Boss Raid.

While the game is set to launch later this year, players can join the fight early by signing up for the Closed Beta now. Visit http://lostsaga.ogplanet.com to learn about Lost Saga, watch the trailer, and sign up for the Closed Beta. Closed Beta space will be limited, but players who do not make it in can join the Open Beta which is set to begin in late October 2009.

About OGPlanet –

OGPlanet is a leading North American publisher of online games. The company, founded in 2005, offers a selection of some of the best massively multiplayer online games on a free-to-play basis. Users experience beautiful, easy-to-play multiplayer online games without the obligations of a subscription fee. For more information, visit

www.ogplanet.com

.
Webzen has announced several events to celebrate their third anniversary.
by MissyS
LightBulb Crew, an independent game development studio with a team built around veterans of Ubisoft, DICE, and Codemasters, has launched both ...
by Mikedot