Uncharted Waters Online introduces Ottoman Empire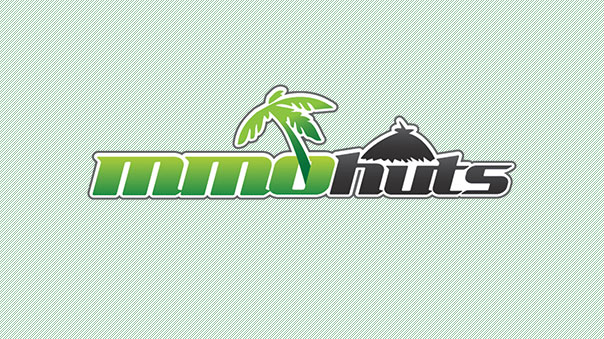 A new nation has arrived in Uncharted Waters Online: the Ottoman Empire. Players can join this new nation as part of a new patch released today.
The update also introduces a new imperial quest connecting the Mediterranean and Red Seas, the new Turkish Galley, the new Turkish culture, and the ability for players to find deserted islands and transform them into a private farm.
Uncharted Waters Online is published by Netmarble, which also publishes Mini Fighter Online.
Uncharted Waters Online Gameplay Screenshot

Source:
CJ E&M, the leading global entertainment company, today announced that the all-new Ottoman Empire is joining the six existing nations in the seafaring MMO  Uncharted Waters Online™. This new contender has the best military resources, and is thus a huge threat to the Western European Nations. Players will have the option to stick with their current nation, or defect now and join the ranks of the powerful Ottoman Empire. With brand new quests, ships and cultures to explore, it's a great day to dive into Uncharted Waters!

Current players now have an important choice to make: stay with their original nation and fight against the Ottoman military or defect to this powerful new empire. But the Ottoman won't just accept a landlubber from the docks: defectors must meet a variety of qualifications before joining the Ottoman ranks. If successful, they'll gain support from a vast army, but their former Western European allies will become their new sworn enemy!
Check the website for details on Secret Defection: LINK

New Quest
A new imperial quest that opens a new route connecting the Mediterranean and Red Seas is now available! Prior to this discovery, European voyagers had to travel all the way around the southern tip of Africa in order to reach resource-rich India. This new route will significantly shorten both distance and time.

New Ship
The Ottoman Navy is no stranger to battle, with a highly-refined collection of ships. With massive sails and countless strong paddles, the Turkish Galley will inspire fear across all of Western Europe. With the long body of the current Heavy Galley and a sharp, narrow bow, the Turkish Galley has better mobility and turning radius for quick (and deadly) maneuvers.

New Cultures
The vast territory ruled by the Ottoman Turks will introduce new customs, climate, and Turkish clothing never before seen in Western Europe. Newly introduced men's and women's clothing are made with dazzling ornamentation and fancy embroidery. These fancy clothes are sure to bring a high price at market!

Your Own Private Island
Players may now develop a deserted island as their own private production base. This is an invaluable asset that won't cost players a cent! To get your own island, you simply need to explore the ocean, discover a suitable island and declare it for your own! Like the apartment system, all players are eligible to own their own private farm.

The Ottoman Empire marks a major shift in the Uncharted Waters battlefield. For more on the recent update, visit the promotion page.

To start playing Uncharted Waters, visit the homepage: http://global.netmarble.com/uwo/
Next Article
Award-winning developer and publisher of the F2P military MMO game War Thunder , Gaijin Entertainment announced War Thunder's 1.33 update ...
by MissyS
An Early Access program for their first-person shooter Ghost in the Shell: Stand Alone Complex – First Assault Online (First Assault) ...
by MissyS
Gravity Interactive, Inc. is proud to announce the first update to the mobile MMORPG, Ragnarok Online: Valkyrie Uprising, the introduction of ...
by MissyS