Dead by Daylight Now Available on Console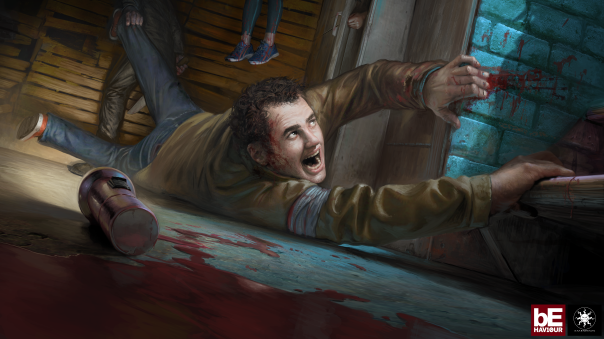 The hugely successful PC game Dead by Daylight is out now in North and South America on PlayStation 4 and XBOX One, with a following release later this week for European territories including the U.K., France, Germany, Italy and Spain. Developed by Behaviour Digital and published by Starbreeze Studios, Dead by Daylight has sold over 1.8 million copies worldwide.
Dead by Daylight: Special Edition is available now at select retailers for PlayStation 4 and Xbox One. Also available as a digital purchase on the respective platforms, the Dead by Daylight: Special Edition contains the following:
All main Killers and Survivors together with main Maps
Killer: The Hag
Killer: The Doctor
Survivor: Ace Visconti
Survivor: Feng Min
Killer Outfits
Survivor Outfits
Map: Léry's Memorial Institute
Map: Backwater Swamp
Dead by Daylight is an asymmetrical multiplayer (4vs1) horror game that casts one savage Killer and up to four Survivors that desperately try to survive a terrifying nightmare. Survivors play in third-person with a strong situational awareness to avoid being caught, tortured and slayed. The Killer plays in first-person, focused on hunting down and killing their victims. Released on PC in June 2016, Dead by Daylight has already sold more than 1.8 million copies on the digital distribution platform Steam and became an instant favourite with streamers on Twitch and other streaming platforms.
BANDAI NAMCO Games America Inc. today announces an entirely new franchise, Rise of Incarnates. Forged by the creators of Tekken and Soul Calib...
by Mikedot
HiRez, Publisher of SMITE, Global Agenda, and Tribes Ascend, speaks out against recent Youtube copyright changes with a humorous new video.
by DizzyPW
The new Frontline game mode takes place in a single lane, offering a very different experience than Fractured Space's traditional options.
by DizzyPW