Tribes: Ascend launches new map and servers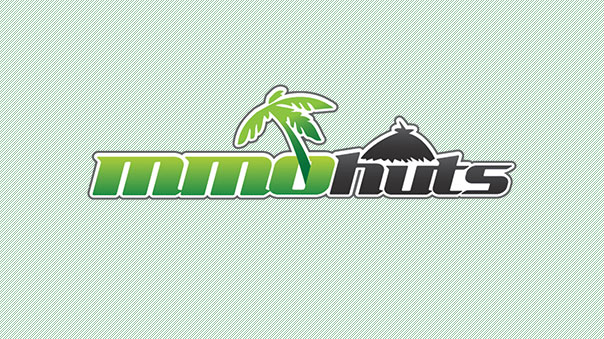 Hi-Rez Studios has released a new update for their soon-to-release shooter, Tribes Ascend.
The update introduces a new map, Sunstar, for Capture the Flag, and also makes revisions to Temple Ruins (CtF) and returns it to Quick Play. New European and Asian servers were added, along with server performance optimizations. The patch also polishes HUD and reticule icons and options, and saves user settings server-side for player convenience.
Hi-Rez Studios also announced that all beta players who reached level 10 by the time the game launches on April 12 will earn an exclusive in-game Beta badge.
Hi-Rez also publishes Global Agenda.
 Temple Ruins Map
Tribes: Ascend Gameplay Screenshot

Source:
Hi-Rez Studios Releases Latest Update To Tribes: Ascend

New Capture The Flag Maps, New Servers, and Badge for Beta Participants

ATLANTA.  March 20,  2012.  Today, Hi-Rez Studios introduces another significant update to the Open Beta of the free-to-play fast-action multiplayer shooter Tribes: Ascend.
Patch Highlights include:

·  Added Sunstar, a new Capture the Flag map.
·  Temple Ruins, a Capture the Flag map, has been revised based on community feedback and returns to the Quick Play rotation.
·  Additional European servers added.  Region selection includes Europe – London and Europe – Amsterdam.
·  Additional Asian servers added.  Region selection includes Asia – Japan, and Asia – Singapore
·  Server performance optimizations.
·  More polished reticules and HUD icons.  Also, users may now disable unwanted HUD elements using SETTINGS menu.
·  User settings now stored server-side.  Setting may be reset with this patch but settings should be preserved upon future patches.

Other balance changes, features, and bug-fixes are detailed in the patch notes.
Hi-Rez Studios also announced their intent to reward the very active Beta community.  When Tribes: Ascend officially releases on April 12th, all Beta players who have reached level 10 will receive an exclusive in-game Beta badge.

To play Tribes: Ascend Open Beta today visit: http://www.tribesascend.com.  All player progress and unlocks in Beta will be preserved through release with no planned character wipes.
Next Article
Trion Worlds has confirmed its plans to go with the latest model of free to play + early access packs being used by many major MMORPG launches...
by DizzyPW
KoramGame has released a new image, detailing further how much customization a player can find in Spirit Tales.
by MissyS