Total War Free Weekend and Colossal Steam Sale Starts Today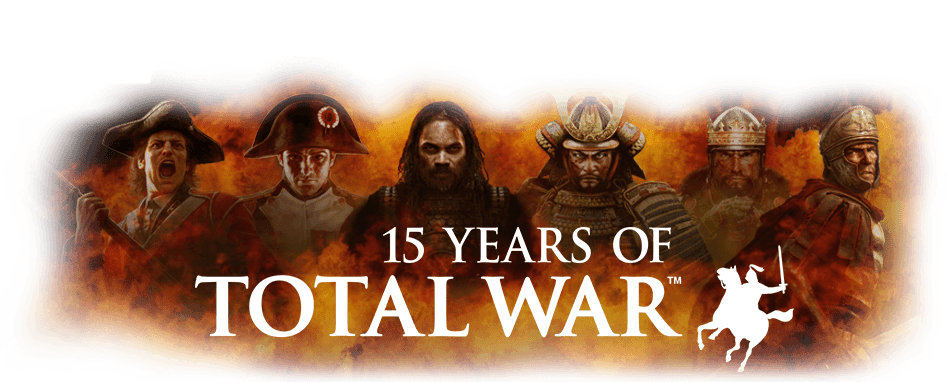 Total War is 15 years old this month and to celebrate Creative Assembly and Steam are holding a spectacular Free Weekend and sale. Players will be able to try out the biggest Total War games for free from 6pm GMT on Thursday 25th June until 6pm GMT on Sunday 28th June!
Also out now are the original SHOGUN: Total War and MEDIEVAL: Total War on Steam and compatible with modern resolutions for the first time.
The games available to play for free all weekend are: Total War: ATTILA, Total War: ROME II, Total War: SHOGUN 2, Total War: SHOGUN 2 – Fall of the Samurai, EMPIRE: Total War, NAPOLEON: Total War and MEDIEVAL II: Total War.
During this time, most of the Total War catalogue on Steam will be up to 75% off with all DLC (excluding Total War: ATTILA – The Last Roman) at 50% off.
Details on all the offers and the free weekend is located here: http://store.steampowered.com/sale/free_total_war_weekend_2015/
Also available today is the new campaign pack for Total War: ATTILA, The Last Roman. Alongside this, players are also awarded a new Free DLC playable Faction for Total War: ATTILA, the Suebi – including a new historical battle (The Battle of Dara) and the latest game patch.
Including a huge new campaign map, The Last Roman expansion also features a unique new "Roman Expedition" faction as one of 5 playable factions. This gives players the chance to experience the story of Belisarius, one of the last great Roman generals, who was tasked with retaking the former Western Roman Empire by the Emperor Justinian.
Players can chose to follow the Emperor's orders and liberate territory in his name, or break from his rule in defiant rebellion and attempt to crown themselves as a new Emperor of Rome.
The Last Roman is available to buy now: http://store.steampowered.com/app/343462/
Square Enix and NVIDIA announce limited edition GeForce® GTX® 650-class bundles including a free copy of Final Fantasy XIV.
by MissyS
Specters of the Rail brings a significant overhaul to the Star Chart system, new Archwing space combat modes and more!
by MissyS
Mythos Global is doubling up with in-game and Facebook events for the month.
by MissyS