Total War Battles: Kingdom Open Beta for PC Available Now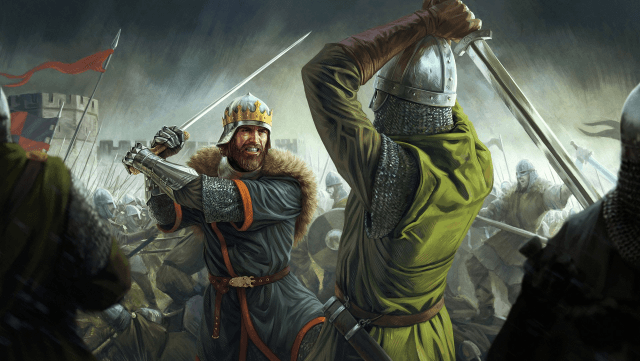 Total War Battles: KINGDOM, a challenging new free-to-play, persistent-world strategy game hits Open Beta for PC today, and is available to download from Steam and play now: http://store.steampowered.com/app/300080/
Set during the chaotic turn of the 10th century, the world starts to emerge from the Dark Ages divided and at war. Combining intense battles with army management, kingdom building and devious social plotting, Total War Battles: KINGDOM offers rich, bite-sized Total War experiences.
Players will find themselves rebuilding a crumbled empire. Through managing the needs of their own fiefdom, players marshal formidable armies with which to duel against neighboring kingdoms.
Intended to be the perfect slice of Total War gaming on the go, Total War Battles: KINGDOM has been in a limited closed beta since it was announced last year and today goes into a wider Open Beta on PC. This Open Beta signals the start of the public releases for Total War Battles: KINGDOM, with Mac and tablet versions coming later this year. With one persistent world, players will be able to continue their campaign across multiple devices, at home, work or out and about.
Total War Battles: KINGOM Open PC Beta will be available initially in selected territories. To view the available regions please check the following site: http://wiki.totalwar.com/w/Open_Beta_Countries. For further information on Total War Battles: KINGDOM visit: www.totalwar.com/kingdom.
Next Article
Arena Mode brings a new level of combat to World of Warriors by pitting players against one another for a chance to climb the ranks.
by DizzyPW
1C Game Studios is excited to announce that IL-2 Sturmovik: Battle of Stalingrad early access program has launched on Steam today.
by Mikedot