Three Kingdoms arrives in Atlantica Online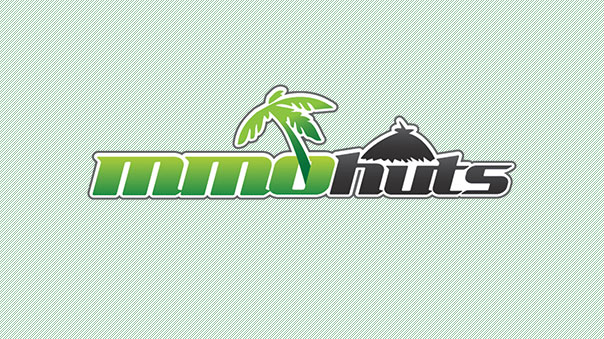 The Three Kingdoms content update for Atlantica Online is now live, bringing the Three Kingdoms era to the strategy MMO.
The update adds the new mercenary, General Guan Yu, new quests that reflect the struggle from the Battle of Red Cliffs, and the new Expedition Team feature which lets players send out mercenaries to do missions while they continue regular play, allowing them to earn extra experience and items.
Atlantica Online is now published by Nexon, which also publishes Vindictus, MapleStory, and Mabinogi.
Atlantica Online Gameplay Screenshot

Source:
The Three Kingdoms Now Available in Atlantica Online

After a successful migration to Nexon, Atlantica Online's massive Three Kingdoms content update is now available for players to explore.

Deeply rooted in ancient Chinese history, the Three Kingdoms marks the addition of a highly anticipated new high level mercenary, General Guan Yu. Guan Yu's military expertise is said to be so great that he is worshipped as a god. Drawing upon the power of the Green Dragon, his prowess with a spear and its summoned magic is a work of legend, capable of dealing blow after blow to any enemy that crosses him.

To coincide with the dynastic shifts in power that occurred within the Three Kingdoms period in China, several quests are now available in the game that reflect the power struggles from this timeframe. Players will soon be able to put their strategies to the test in a variety of dungeons and quests, where they will play alongside iconic Chinese historical warlords, leaders, and soldiers like Cao Cao, Liu Bei and more.

The new quests and dungeon added to Atlantica Online fall primarily under the story of the Battle of Red Cliffs, a watershed moment in the Three Kingdoms era. A decisive battle signifying the end of the Han Dynasty, the Battle of Red Cliffs emulated a classic theme of the "weak beating the strong," ultimately laying the foundation for the establishment of the Three Kingdoms, Wu, Wei, and Shu.

The Expedition Team feature has also been added to Atlantica Online, letting players send a team of mercenaries on various tactical missions while the player journeys through more pressing battles. With more than 30 mercenaries in the game, players will be able to maximize the efficiency of their acquired characters by covering more ground and picking up extra items and experiences along the way. Players will also be able to view their dispatched mercenaries as they engage in battle, giving insight into new combat tactics and strategies.

To learn more about Atlantica Online and to download and play for free, visit http://atlantica.nexon.net/.
Next Article
Bless Online has a fairly storied history, not all of it positive. However, Bless has come a long way since then.
by Ragachak
World of Warships: Legends from Wargaming, is proud to announce it broke a million users.
by Ragachak
From the start, Blitz plays a lot like its PC brother. The gameplay hasn't changed much from its PC version. Honestly any PC player will fin...
by Ojogo