The Seventh Dragon Officially Launches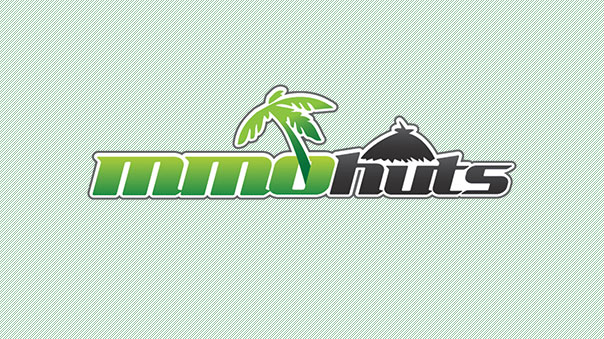 The Seventh Dragon, a free to play browser based strategy MMO, officially launched today (December 1st, 2009). From the looks of it – the game aims to compete with other strategy themed MMOs like Travian and Tribal Wars – as the overall gameplay is similar. The Seventh Dragon does offer some interesting unique features like numerous races and a hero system – but time will tell if the game is a success or not. The game's graphics are a bit more 'anime' inspired than most strategy games – so hopefully that should help differentiate it from the competition. The game is being published by a fairly large Japanese gaming / media company called Vector inc. The Seventh Dragon is their first game to be launched in North America.  MMOHuts should have it's full review for The Seventh Dragon completed later in the day – as we'll be spending our day thoroughly checking the game out. Learn more about The Seventh Dragon on our browser game page for it here.
About 'The Seventh Dragon':
It is the 28th year of the Chronicle of the Seven Dragons, and Asan Continent is in turmoil from the invasion of the Devils.
With daily battles against the Devils, and the widespread looting by the rebel army, the people began to lose heart.
Eventually mistrust between the races reached a peak
and the Devils took the chance to conquer all castles belonging to the Humans, Elves, Dwarves and Dark Elves.

Those who barely managed to survive the invasion of the Devils slowly gathered
under Master Magician Salem, the current incarnation of the Seventh Dragon.

And, with all their strengths combined across the races in solidarity and determination
they finally managed to mount a defense against the invasion of the Devils.

39 years after the invasion of the Devils

groups of Heroes and Knights from each race assembled at the Heliopalace to retake
their lost capital. With their valiant aim of challenging the Devils and expelling them
from Asan Continent they vowed to make an alliance and campaign together.
Game Features
"The Seventh Dragon" is a simulation RPG set in a spectacular fantasy world
focusing on character development, battles, and strategy.

Players choose between "Human", "Elf" and "Undead" races
and maintain their castles.

The first objective is to build up your castle into a huge city
and increase the power of your country.

When your country's power reaches a certain level,
recruit trustworthy fighters known as "Heroes" that will support you in so many ways.
Then raise more soldiers in your castle.
At the same time, gather allies and form a Guild.

Once you, with your large group of allies, occupy 5 cities belonging to other races
you can get economic and military support from "The Seventh Dragon".

With this support, you can attempt to defeat the Devil boss, "Kaberos" –
that is the ultimate objective of this game.
Next Article
MapleStory Blitz is receiving its first major content update today for the iOS/Android CCG: Zakum's Altar.
by Ragachak
Square Enix have just opened up Creators Club Memberships, giving unlimited access to every building prop and tool in Gameglobe's whopping c...
by MissyS
Set in the rugged deserts and isolated steppes of Jianghu, Gilded Wasteland players take on the evil Eminence School in its final stronghold.
by MissyS