The Repopulation: End of March 2014 Update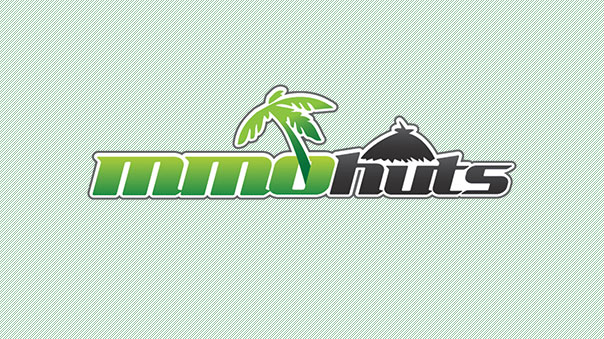 On April 1st, The Repopulation Dev Team has posted a new development recap for March 2014, with some rather interesting changes.
Added audio support for karaoke machines; all players in the vicinity will hear you.
Major audio track changes made: players can choose alternate tracks instead of the current 'mood music' for battle and crafting. Choices include Top 40 Elevator Tracks, Justin Bieber's complete playlist, 70's TV hits including the monkees and the partridge family as well as theme songs for Hogan's Heroes and Gilligan's Island.
Due to copyright infringement, Rick Astley songs have been removed.
Known Bugs: We are aware that the alternative tracks of music are all stuck on Kids Bop (albums 1 through 87) and are working on the issue.
Hired John Cleese for voice overs.
We decided to implement an API for Google and Facebook so they can monitor your ingame shopping behavior and social activities. We will use this data for our in-game vendors to send you targeted offers and to suggest new friends to you that match your profile, also outside the game. We will not use this information for our cash-shop offers … honestly!
We finally got around to implementing anti-cheat software. This is a DLL that is hooked when the client is started. You will hardly notice it's there and it's limited to only scan your process-list, hard-drive, email, twitter, facebook, google+, linkedin, surfing behavior and geographical location for your client computer and all devices attached to your network over cable, wifi or bluetooth. To fund new features, we will sell this data to the highest bidder. Every 60 seconds it will take a snap via your webcam to verify that you are the actual account owner. All this just to protect you.
Fixed a few things that were working as intended. Good luck finding them. Job security!
Found a bug in the chip cloning procedures, which explains the 200 Agent Smith's in game. We have no idea how to fix it. Can someone call Neo please?
For more info, visit: https://therepopulation.com/index.php/news/161-end-of-march-2014-update
Next Article
Lat Ware and the team of Crooked Tree are making their post-launch debut of Throw Trucks for the masses to check out at this year's PAX E...
by DizzyPW