TERA's Console Edition Announces 'TERA Unmasked' Update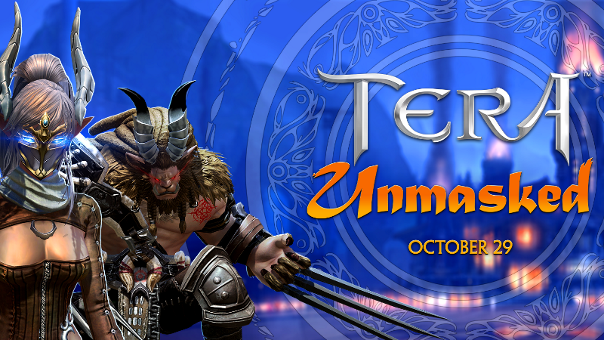 TERA on Playstation 4 and Xbox One is about to receive a massive update, with 'TERA Unmasked'. On October 29th, this free update hits both consoles, with plenty of new content. A major new feature is the Guardian Legion Missions, where players take on foes in airborne combat. During "Rhapsody of Wind and Fire", players will collect orbs to destroy desert wraiths. In "Search and Destroy", players will fight alien drones in the air, while waiting on the mothership to arrive.
Players will also find new dragon mounts in the TERA Store. This trio of majestic creatures come in both combat and non-combat forms. Both forms of Gloom, Dusk, and Storm provide their riders with HP/MP-restoration while mounted. The combat form will add Crit Power after dismounting and can belt a roar to increase damage versus monsters. Red Refuge is a new level 65 dungeon to tackle, and in it, the Valkyion Federation wants to defeat the Red Riders once and for all. Players who succeed could acquire a new mask, with its own set of bonuses.
Perfect World & Cryptic Studios have announced that on April 30, 2013, the F2P MMO Dungeons & Dragons Neverwinter is heading into Open...
by MissyS
Check out the diverse selection of new customisation items in Call of Duty: Advanced Warfare available now in the in-game store.
by Mikedot