TERA Aces Wild Update now live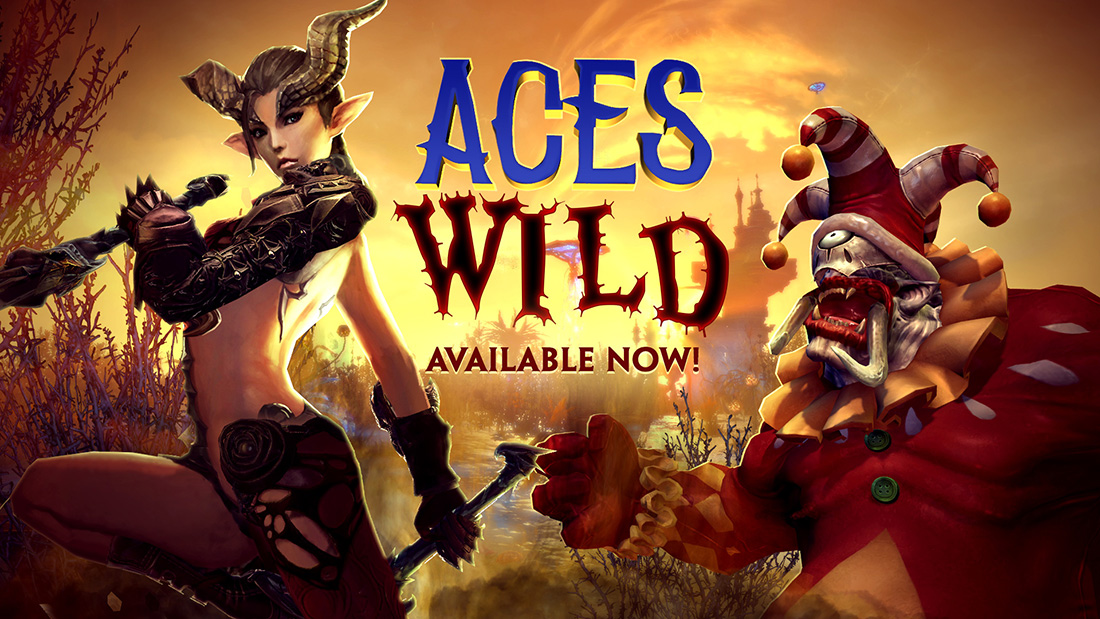 En Masse Entertainment, the player-driven publisher focused on delivering great games and great service, today released the Aces Wild update for its flagship true action combat MMORPG, TERA. The Aces Wild update deals new content and much-requested additions to the long-running and popular MMO game boasting more than 25 million users around the world.
Aces Wild follows the release of TERA's critically-acclaimed Secrets & Shadows update this past May, and delivers another deck of sizable, fan-friendly content for the popular MMORPG. Containing useful enhancements like dedicated storage for players' cosmetic items, expanded flight zones for flying mounts, and an expansive list of class-balance changes, Aces Wild delivers significant quality-of-life improvements.
New content in Aces Wild includes a tricky level 65 dungeon called Manglemire inhabited by a magical joker who tests players' wits as well as their weapons. For solo players, "Ace Dungeons" shuffle hard-core challenges and rewards on top of returning fan-favorite dungeons.  Finally, the new PvP battleground, the 10v10 Kumas Royale battleground, pits players against each other in the role of big-ass monsters.
Next Article
En Masse Entertainment, publisher of TERA — one of the most-played MMORPGs on Steam— is excited to announce today's launch of Pocket Pla...
by Mikedot
And this week the latest addition to the roster appears to be none other than the Greek Goddess of Retribution alongside a special Russian the...
by DizzyPW
SMITE Enters Closed Beta on Xbox One - Closed beta testing phase now going strong on Xbox One
by Mikedot