Summer in Full Swing with Digimon Masters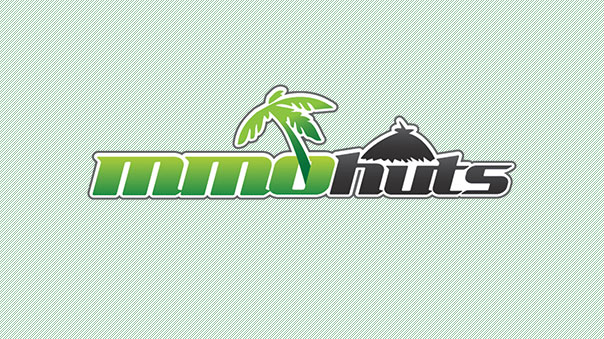 Joymax, leading online game developer and publisher, revealed today a huge and exciting new player incentive event for their hit MMORPG, Digimon Masters Online.  With over $80 worth of gifts, it's the perfect time to join Digimon Masters.
Summer is heating up under the Digimon sun, and it's time to frolic in the digital waves!  New tamers who register before the end of the month will receive a 30 day 60% EXP boost just for signing up.  From there, players can earn a variety of rewards as they level up.
Once a player reaches level 10, they will receive a whopping seven inventory expansions, an avalanche of seven warehouse expansions, and a DigimonArchive Expansion to hold all the new Digimon that tamers will now be able to catch!  It's just in time for the level 15 rewards, which include a Imperial DigiEgg (event version), ten Amplification Booster 100%, a 7-day musical headphone accessory, and a fashionable pair of 7-day red sport sneakers.  This limited time equipment will help players reach higher levels still.
At level 20, players will receive a kit including 3 evoluters, ten Amplification 200%, and a second set of equipment: a 7-day Red Star Hoodie, and a 7-day Military Short Pants to match.  Use your smashing fashion sense to get to level 25 and receive 6 Evoluters, another DigimonArchive Expansion, a pair of 7-day White Power Glove accessory, and even a 7 day Premium EXP booster.
The final reward tier is at level 30, where players will receive a full kit to help assist with their Digital future: 20 of both Digiclone[A], as well 20 Digiclone[B], with 10 Backup Disks to help protect their Digivolutions.  Also included in the package is 10 Fruit of the Goddess, normally only available during special events!
Players also have the opportunity to earn Mimi in an ongoing event running through July 30th. This exchange tamer is provided to players as a prize for Rankers from each server.
Next Article
Techland announced today the updated global launch dates for Dying Light. The game will have a worldwide digital release on PC of January 27, ...
by Mikedot
The Aetherlight: Chronicles of the Resistance, the preteen adventure game, has launched its second installment.
by MissyS
The world's best gamers in League of Legends® and StarCraft® II: Heart of the Swarm® to compete in NHL Sharks' home arena
by Mikedot