Remnant Knights to Bring Fullmetal Alchemist Gear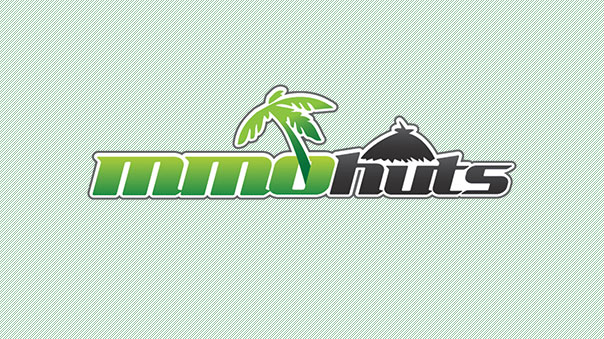 On the eve of San Diego Comic-Con 2013, GameSamba is excited to announce that the worlds of Fullmetal Alchemist: Brotherhood and the free-to-play anime inspired MMORPG Remnant Knights will collide! Starting next week, fans of the hit anime series will be able to purchase official FMA: Brotherhood costumes to cosplay in-game as their favorite characters, decorate their RK dorm rooms with FMA swag, and travel through Kasmari in style on an Alphonse Elric mount!
Remnant Knights' players will be able to obtain in-game costume sets for Edward Elric, Roy Mustang, Winry Rockbell, Major Armstrong, Lust, and Greed. In addition, true otaku can purchase items to decorate their RK dorm, including a Fullmetal bed, a framed wall poster, an alchemy circle rug, and an Alphonse plushie. If dressing and decorating in the style of FMA: Brotherhood isn't enough, players can also ride in glorious fashion atop the shoulders of the new Alphonse mount.
The first items to release on July 24 will be the Resembool Pack with Winry and Ed costumes, and the State Alchemist Bundle which includes the entire collection on day one, along with a special State Alchemist title. The remaining costumes, mount and other items will become available over the course of the following month. VIP members in RK will get access to the new gear one week early.
Sui Ishida's dark fantasy manga, Tokyo Ghoul has come to life in a free-to-play mobile game: Tokyo Ghoul: Dark War.
by Ragachak
A new feature for Escape from Tarkov called 'The Hideout' will be available during open beta testing in Fall 2017.
by MissyS
Masthead Studios announced today new event featuring zombies in their free to play online shooter Guns and Robots, starting next week.
by Mikedot