Stonies Adds Wolf Domestication to Stone Age Game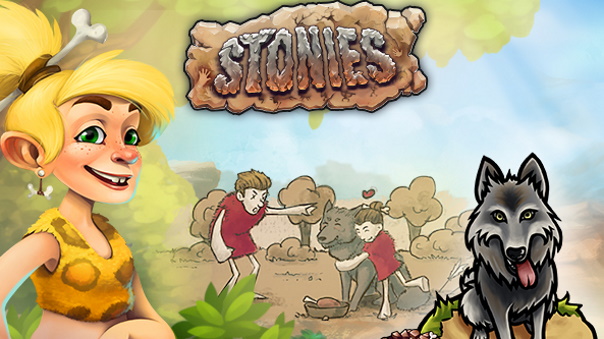 The Stone Age continues to evolve in Stonies by upjers, with the addition of wolf domestication. Era 19 for Stonies are letting players lure their wild neighbors in and acclimate those wolves to living with them in their Stone Age clans. To do this, they need wolf food and a large enclosure for them.
The Stone Age people are learning to master animal husbandry and research the domestication of wild animals. This will not end with wolves though, as birds, rabbits, and wild boar food will allow other animals to be tamed in the future. This update for Stonies is available now.
Rockstar Games has just released new details regarding their upcoming Heist mode for the new update to GTA Online in GTA V.
by Mikedot
Block N Load, the recently announced online multiplayer action game from Jagex has now progressed into its Closed Beta phase.
by MissyS
Red 5 Studios, producers of Firefall, have announced Firefall Fest, a gathering of internet and gaming celebrities through a six day livestrea...
by MissyS