Star Trek Online Delta Recruitment Begins April 2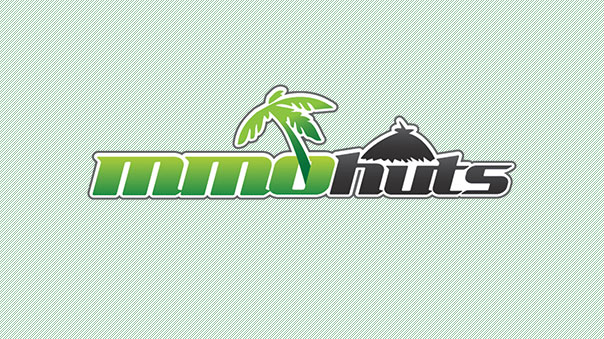 Today, Perfect World Entertainment Inc. and Cryptic Studios announced Delta Recruitment – a new in-game event set to prepare the world of Star Trek Online for the upcoming Iconian War. Beginning April 2, both novice and veteran players will have the opportunity to earn unique rewards when they take their first steps to conclude a conflict that has been brewing in Star Trek Online for more than 5 years.
In an effort to deliver unique Star Trek adventures for science-fiction fans, the Delta Recruitment event unveils the invasion of the Iconians – an ancient race threatening to reassert their rule over the galaxy – creating a call-to-arms to combat this ultimate threat. With the conflict festering over the past five years of in-game content, the Iconians present a massive threat for the captains of Star Trek Online as they embark on a story rich wartime experience that will span several months.
In an effort to strengthen forces, new captains created during the Delta Recruitment event will earn progression based rewards including gear, week long events, upgrade materials, and valuable numerics through both personal and community-wide goals. Existing players will receive a new character slot to create a Delta Recruit and each of the progression based rewards comes with an account-wide unlock variant in order to keep their alternate characters up to speed while leveling a new recruit.
Star Trek Online is a free-to-play massively multiplayer online game where players can pioneer their own destiny as Captain of a Federation starship, become a Klingon Warrior and champion the Empire through the far reaches of the galaxy, or rebuild the Romulan legacy as the commander of a Romulan Republic Warbird. Its last expansion, Star Trek Online: Delta Rising, brought players into the Delta Quadrant and reintroduced them to iconic members from the Star Trek: Voyager cast including Seven of Nine, The Doctor, Harry Kim, Neelix and Tuvok. In Star Trek Online players have the opportunity to visit iconic locations from the popular Star Trek universe, reach out to unexplored star systems and make contact with new alien species.
To download and play Star Trek Online today for free, visit http://www.arcgames.com/en/games/star-trek-online

The final closed beta for the RTS-MOBA hybrid Supernova begins today.
by MissyS
As MMORPGs slowly continue to dwindle in popularity and MOBAs remain in the spotlight, the industry seems to be fixated on competitive gaming.
by Mikedot