Star Trek Online Celebrates Five Year Anniversary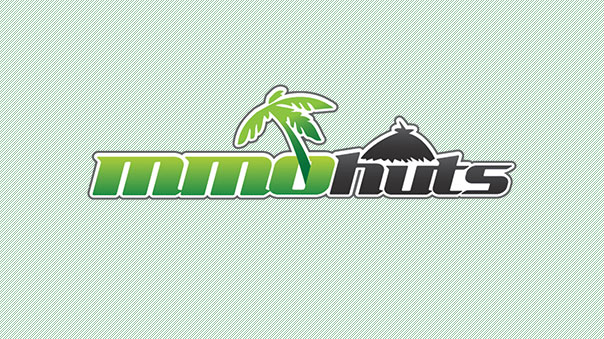 Today, Perfect World Entertainment Inc. and Cryptic Studios announced the fifth year anniversary for Star Trek Online. In celebration of the game's milestone, the popular in-game Anniversary Event will return to Star Trek Online from Jan. 29 to Feb. 26 including a new story episode featuring Garrett Wang (Harry Kim) and Denise Crosby (Tasha Yar).
The Anniversary Event brings in-game improvements, including a revamped Romulan story arc, new secondary deflector items and updates for the bridge officer training system. These improvements are proof of Cryptic's dedicated development over the last five years including 12 major updates and two expansions. Focusing on introducing and improving in-game systems through community feedback, the past half-decade has solidified Star Trek Online as a compelling MMO experience for both Star Trek and science-fiction fans.
Star Trek Online is a free-to-play massively multiplayer online game where players can pioneer their own destiny as Captain of a Federation starship, become a Klingon Warrior and champion the Empire through the far reaches of the galaxy, or rebuild the Romulan legacy as the commander of a Romulan Republic Warbird. Its last expansion, Star Trek Online: Delta Rising, brought players into the Delta Quadrant and reintroduced them to iconic members from the Star Trek: Voyager cast including Seven of Nine, The Doctor, Harry Kim, Neelix and Tuvok. In Star Trek Online, players have the opportunity to visit iconic locations from the popular Star Trek universe, reach out to unexplored star systems and make contact with new alien species.
For more info, visit http://www.arcgames.com/en/games/star-trek-online
Next Article
Shallow Space: Insurgency, has now moved into alpha and is on track for an Early Access launch on PC, Mac and Linux on Steam in Autumn 2015.
by DizzyPW
En Masse Entertainment, a player-driven publisher focused on delivering fun and innovative online games, today shared a first-look at four new...
by Mikedot
The curriculum prepares high school students for careers in the games industry.
by MissyS