Star Supremacy releasing new arena update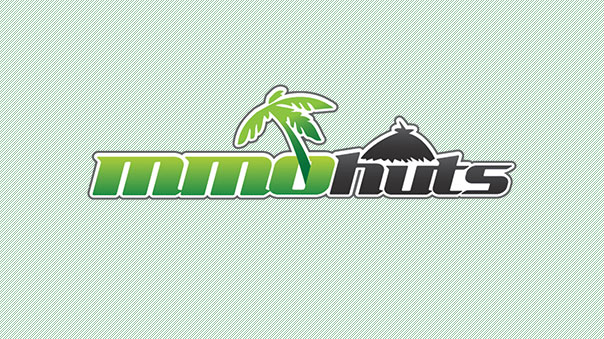 Star Supremacy is launching a new update, adding a new arena competition and a new defense option.
The Galaxy Overlord arena competition introduces a new rank system, where players gain a higher rank based on the number of players they defeat. Players can also win Honor Points, which can be spent at the Honor Shop to earn special items and Honor equipment. Also introduced is the Defender's Battle Control, letting defenders join and control their fleets in battle.
Star Supremacy is published by Barbily Games.
Star Supremacy Gameplay Screenshot

Source:
Star Supremacy Releases New PvP Arena and Battle System Update

Suzhou, China – November 28, 2011 – Barbily Games' Star Supremacy will be launching 2 big updates in the game: a PvP Arena "Galaxy Overlord" and a feature in the current battle system that will allow players to control their defense fleets.

As seen on their update page:

The universe needs heroes, and heroes shall lead their force to rebel the enemies and make miracles. Our brand new arena competition, Galaxy Overlord, shall test players in a variety of ways:

1. Brand new Rank system for Galaxy Overlord: the more players you defeat, the higher rank you will get.

2. Win Honor points in Galaxy Overlord.

Our most important update that we will be implementing to our players is the Defender's Battle Control, which will give the defenders the ability to be able to join in and control the battle.

In the later updates, more features will be added in. For example, Honor Shop, which offers cheaper and special items, and Honor equipment set with special attributes. You can get all of these amazing items using Honor points. With all of this in mind, get ready for battle and face off against other players!

Thomas Lu, Senior Business Director for Barbily, said that "not a lot of RTS games allow you to control your fleets in battle. Our new update will allow players to go into battle against NPC or other players and actually control their defense fleets. A lot of browser-based players love PvP arenas so we are very excited about this update release."

Thomas Watson, Public Relations Manager for Barbily, emphasized that "we do a lot of research and players aren't aware how much we put in to make sure we want to provide a game that they want to play. We read feedback about our game and see what players like and don't like. Players within the community and outside the community expect a lot and we want to meet expectations on a high level. The battle system and PvP arena update are just the beginning. We plan to update and release more features very soon. We expect Star Supremacy to be a leading sci-fi browser game for next year."

It looks like Barbily Games is definitely a company to look out for this month and next year. Do you accept the challenge to play one of the newest browser games of the year? Take a break and play a sci-fi RTS…Star Supremacy awaits you!
Next Article
Quantum Rush: Champions comes to Xbox One
by Mikedot
NetDragon's mobile FPS game, has been confirmed --- October 22nd in Australia. It will be available in Google Play then.
by Mikedot
Why not join a round of virtual golf with Winning Putt and claim valuable prizes at the same time?
by MissyS