Star Supremacy launches on LeKool and expands to more publishers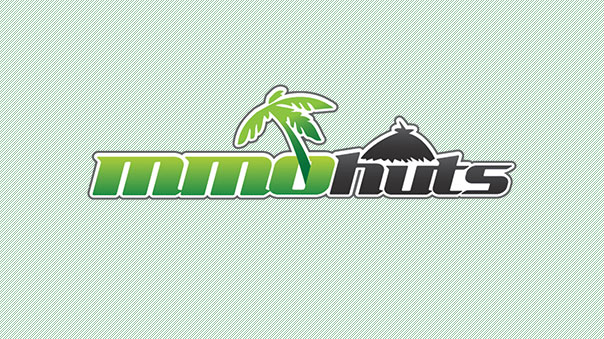 LeKool has announced the official launch of its published version of Star Supremacy.
Created by Barbily Games, Star Supremacy is a space strategy simulation, free-to-play and browser-based. Players can enjoy a faction-specific storyline, build an empire (and an army), and conquer the universe. LeKool also publishes Call of Gods, Rich$tate, and Lord of Ages.
Barbily has also announced its opening of Star Supremacy to other publishers, with the expectation the game will launch on Gamesamba, Aeria Games, BOA Compra, and Tencent.
 Source:
Star Supremacy Official Launchs
Los Angeles, CA – April 17, 2012 – LeKool games one of the leading global publishers of free-to-play online games are delighted to announce the Official launch of Star Supremacy.

Experience the next generation of browser based gaming with this Space war themed game. The battle for supremacy is about to begin in space.

The Game will be launched on 16th April 2012 at 7:00 PM PST time.

Star Supremacy, is a revolutionary strategic space simulation game, the player fights for dominance of the universe, following a unique storyline for each faction, you build a empire to conquer planets, build new facilities, and exciting combat units to discover and build, with your battle squadrons spread out through the vastness of space with the mission to settle new planets and mine their raw ores.

The player builds up an industrial infrastructure, constructs weapons factories and strong defensive fortifications, to get a strong offensive capability. Build a guild and conquer the universe together. The game offers unlimited possibilities for combination for weapons and ships, so the battles are never dull. Engage in amazing PvP and NPC battles and prove your supremacy.

Features:

Animated Battles
PvP, PvE & Arena Battles
Guild Quests & Upgrades
Total warship customization option, so 2 warships are never same
Team up with other players from around the globe
Different race with different storyline progression

Lekool is a fast growing browser game and social game developer and publisher. The company has published some of the most popular web games of 2012 like Call of Gods, Rich$tate, Senatry, Ninjawaz, EDragon, mccq (Chinese 3D game), Business Tycoon Online, Lords of ages and Legends of Xian and has achieved great success. It also has an interactive and engaging gamer community.

For more information about Lekool, please visit http://www.lekool.com/home

Star Supremacy Redefines Sci-Fi Browser-Based Gaming as it Opens Itself to Publishers

Suzhou, China – April 16, 2012 – Barbily Games is now inviting free-to-play gaming publishers to see its leading sci-fi browser-based MMORTS, Star Supremacy. Star Supremacy has had continued success and has just recently launched into closed beta over at LeKool. The reviews over at LeKool have been positive with players making their return just to play the "space version" of Caesary. Kongregate has also garnered many positive reviews with players saying they wished there were more games like Star Supremacy on Kongregate's platform of MMORTS games. Star Supremacy is expected to be co-published on more gaming portals soon including Gamesamba, Aeria Games, BOA Compra, and Tencent as Barbily continues to open itself up to gaming publishers globally. What is the main goal for Star Supremacy? Thomas Watson, PR Manager for Barbily says "Star Supremacy is an awesome game with huge potential. As a gamer, I make sure we are a company that excels in customer service as well as content and events. It's such a great game that needs more players. We want to keep growing. Pretty soon, you will be finding Star Supremacy on various game portals. That's our goal."

To bring Star Supremacy to your community, you can go to www.barbily.com.

Reminder: When the Likes on Star Supremacy Facebook page reaches 500, 1000, everyone of Star Supremacy will receive gifts. What is more, when the page reaches 30,000 likes, 3 randomly selected players will win a gaming headset—Ear Force X11 Amplified Stereo Headset with Chat!

More events are still to come. If you think you have an idea for an event in the game or community, give Barbily your thoughts here. For those who have a facebook, Star Supremacy now has a facebook game application that you can play at http://apps.facebook.com/ssupremacy

For players who are new to the game and want a novice gift pack, there are still codes left to give out. Check out the giveaway page here for sites giving out any available codes.

For more information, please visit our official website at http://www.ssupremacy.com

or follow us on Twitter at http://twitter.com/#!/Star_Supremacy and Facebook, http://www.facebook.com/StarSupremacy.
Next Article
Luminary: Rise of Goonzu is making a huge comeback, with an update that's set to offer quite a few fixes and features.
by Ragachak
Remember Elite Lords of Alliance? If your answer is "no", I wouldn't blame you. But it's back again, this time under a new publisher.
by Ragachak
Mighty Party, the turn-based RPG with Collectible Card Elements is now live on Apple iOS devices!
by Ragachak