Spirit Tales reveals Guild Island details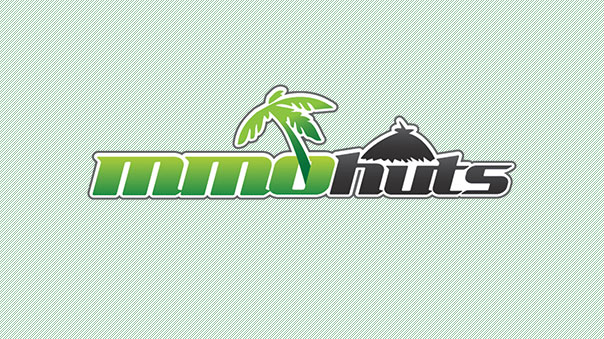 Spirit Tales and KoramGame have revealed new details about the Guild Island system.
During open beta, players will be able to build a private zone (guild island) for their guild, allowing them access to special buffs and unique guild-only content. Each island can be upgraded with special add-ons to make the island a unique get-away, including hot springs, statues, a throne room, guild warehouse, and buff vendor.
Spirit Tales will be showing off this feature during its live stream event tomorrow.
 Source:
Spirit Tales Introduces Guild Islands; A New Twist on Guild Gameplay

Sunnyvale, Calif. — (April 12, 2012) — KoramGame Ltd., a leading developer and publisher of free-to-play online games, today unveiled further details about the unique Guild Island system for Spirit Tales, an upcoming cute 3D fantasy MMORPG. Players will have the ability during open beta to construct a private zone specifically for their guild to access special buffs and content.
"Guilds have had a long standing tradition in most MMORPGs," says Yann Wang, General Manager. "But never has there been a feature this extensive and dedicated to guilds. We're convinced that our Guild Island system will not only add to the traditional guild experience, but also take it in an exciting new direction."

With a Guild Island, members can either construct special add-ons that will make their guild truly one-of-a-kind, or forgo upgrades entirely and use their Guild Island as a simple getaway from the hustle and bustle of everyday MMO life. No matter what the use is, Guild Islands offer a fun new twist to conventional guild gameplay.

Key features include:

Hot Spring – Unwind with cleansing bath salts and receive powerful buffs
Statues – Immortalize prominent guild members by building glorious statues in their likeness
Throne Room – Discuss battle strategies with friends at this designated meeting hall
Guild Warehouse – Store additional equipment or add to the communal stash to help others
Buff Vendor – Access unique buffs that aren't available anywhere else

To learn more about Guild Islands, visit: http://st.koramgame.com/2012/0412/article_19.html.

See a Guild Island in action by tuning in to the Spirit Tales live stream event on April 13. For more information, visit: http://forum.koramgame.com/thread-56526-1-1.html.
Next Article
RODE (Rise of Dragonian Era) has announced a series of events that run until May 9.
by MissyS
Nexon has reopened Mabinogi's servers after their unexpected 40-hour downtime, due to a security breach in-game.
by MissyS