Nexon Korean Unveils New Mobile Game Fantasy War Tactics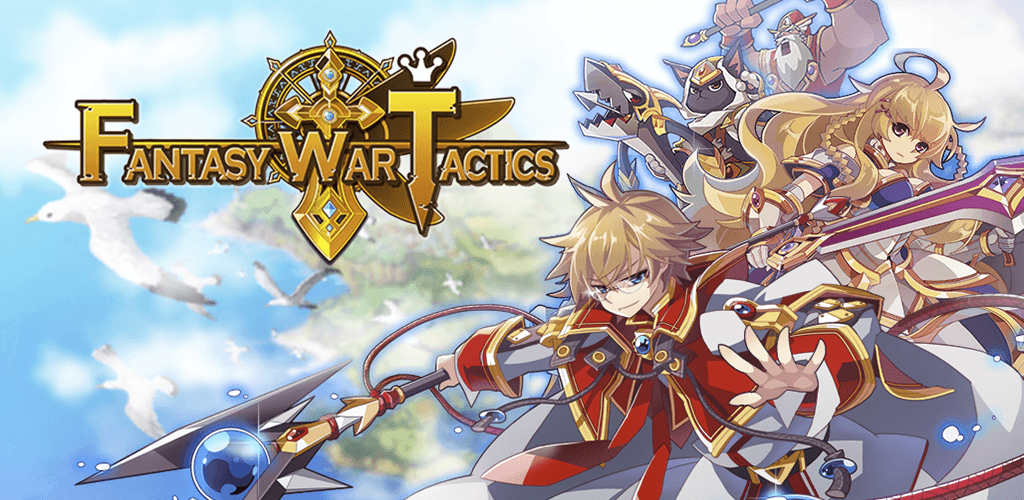 International game developer and publisher NEXON Korea has revealed Fantasy War Tactics, a deep and tactical strategy role-playing game (SRPG) developed by NEXON GT that will be the company's next step into entering the mobile gaming market in the US and other international territories. Like classic SRPGs before it, the game will offer turn-based tactical battles and a huge variety of playable characters, though the game will also offer competitive battles.
To kick off the announcement, NEXON Korea is looking for prospective adventurers to join a beta test for Android users in North America and Europe starting April 21 and ending on April 30. Players can pre-register and qualify for future in-game rewards (up to 250 in-game currency) here: https://promo.nexon.com/fwar

"With Fantasy War Tactics, we're looking to make a real impact in the US and international mobile gaming markets. We've watched the mobile market grow beyond casual games to really be ready for full-featured game experiences with tons of depth, beautiful graphics, and cooperative battles – social elements that let players borrow additional forces from their friends." said Daehwon Kim, Creative Director of NEXON GT. "This is why we're choosing to make a strong start with Fantasy War Tactics as one of our flagship titles in 2015."
In Fantasy War Tactics, players will make their way through a single-player adventure as an ambitious wizard bent on conquering the world-only to find that another wizard has beaten them to the punch. Over the course of the campaign, players will unlock new heroes and items that will aid them in both single-player and multiplayer battles. Players will need to use smart tactics on the battlefield that take advantage of movement, terrain, ranges, and hero skills, while strategizing about the best teams to build from their ever-growing roster.


Fantasy War Tactics will draw upon the engaging, isometric, turn-based gameplay of classic SRPGs, offering a stacked roster of 50 playable hero characters that players can recruit completely free of charge, in-depth character development, and challenging turn-based battles. Players can also use the game's social features to gain extra support by adding friends online, which lets them borrow additional heroes for their own adventuring party.

International developer and publisher NEXON Korea is producing Fantasy War Tactics, and is proud to add it to a long list of worldwide hit games such as Combat Arms, Vindictus, and Maple Story. The game is scheduled for release later this year for both iOS and Android, with a beta test scheduled for April. For more information, please visit the official Fantasy War Tactics website.
Fantasy War Tactics beta sign-ups begin today. Sign up for beta now.
Neverwinter: Shroud of Souls will launch on June 20 for Xbox One and PlayStation 4.
by MissyS
NA survives, Korea dominates, and the LMS is sent packing in Group Stage Day 8.
by Kings Decree
Wargaming today announced its free-to-play multiplayer game World of Tanks is coming to Xbox One in 2015. Now the action of World of Tanks: Xb...
by Mikedot