Soul Master closed beta begins July 22nd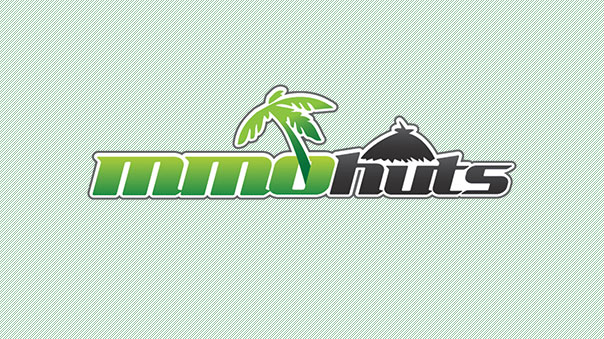 If you're looking forward to trying out the genre-twisted Soul Master (RPG plus RTS plus Brawler), its closed beta testing will begin tomorrow, July 22nd.
Soul Master promises to offer a highly competitive PvP environment, with traditional RTS technology simplified to allow players to be more active in their game play. Players also manage a persistent character like an RPG. Players will have to manage their characters, resources, and defenses to win. Team versus Team and Free For All Matches of up to 6 players will be available in the closed beta test, and players can choose to play against other players or against AI opponents.
The Original Press Release:
GAMESCAMPUS GENRE-BENDING MMORTS, SOUL MASTER, TO ENTER CLOSED BETA TESTING TOMORROW, JULY 22

Sunnyvale, Calif. (July 21, 2010) – Leading online game publisher, GamesCampus.com (www.GamesCampus.com), today announced that its genre-bending, free-to-play MMORTS, Soul Master will enter closed beta testing starting tomorrow, July 22 at 11 AM PST and will continue through August 4th. Developed by NPluto, Soul Master is an addictive new game that takes the innovation behind customizable "Hero" units in the RTS genre to a whole new level by allowing players to have complete MMORPG-style control over their characters. Players can obtain a closed beta key by visiting http://Soul Master.GamesCampus.com

"The fast-paced combat in Soul Master combines the high-speed action of a character vs. character brawler with the tactical elements of a squad-based RTS," said David Chang, EVP of Marketing and Business Development for GamesCampus. "Soul Master truly takes the best of both the MMO and RTS genres and merges them into a completely new
form."

Soul Master features a unique combat system that allows players to create structures, progress through technology trees and produce and command units-all while developing a persistent character of their own. With resource-driven RTS combat, Soul Master allows players to create defensive towers, barricades, resource harvesting structures, and unit production facilities while progressing through simplified, traditional RTS tech-trees that let players focus on strategic, active gameplay in both Team and Free-for-All PvP.

In the closed beta test starting tomorrow, players can expect a fast-paced and addictive gameplay experience. Players will find the game's PVP highly competitive and a variety of strategies will be necessary for each player to utilize their own strengths in order to win. Players can enter Team Vs. Team games or Free For All matches of up to 6 people and can select to either play against human opponents or AI controlled characters.

Soul Master includes rich item customization systems that enable players to acquire unique stat and skill bonuses both for their personalized avatars, as well as their RTS buildings, production capabilities, and controlled units. In addition to the robust PvP content, Soul Master features a wide range of PVE scenario modes such as defending objectives, escort missions, co-op challenges, boss raids, and AI RTS battles.

For more information on the game and to follow the latest updates, visit http://Soul Master.GamesCampus.com.
Next Article
To celebrate these new creative opportunities, Techland and Alienware announced today the second edition of the "Beyond Dying Light"...
by MissyS
Destiny's Sword is an upcoming Sci-Fi strategy combat MMO that focuses on mental and physical health issues, in a nice twist.
by Ragachak
Big ass monsters getting you down? TERA has a solution!
by MissyS