SOE Announces Holiday Festivities & More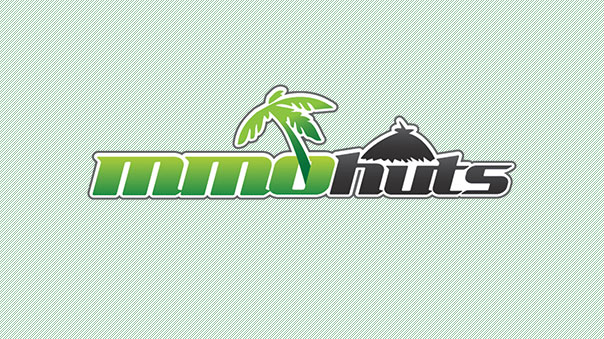 The weather outside might be frightful, but Sony Online Entertainment (SOE) is bringing forth some game features that are quite delightful!
SOE is kicking off its annual winter seasonal events and promotions for players across the SOE library, including DC Universe™ Online, Dragon's Prophet, EverQuest®, EverQuest®II and PlanetSide®2. With many winter themed festivities already underway and extending through the New Year, players will embark on quests that are sure to get the yuletide spirit pumping. Players are encouraged to login daily as to not miss any of the holiday festivities!
Details regarding each game's winter festivities and promotions can be found below! For assets visit the press site here: http://bhimpact.gamespress.com/client_page.asp?i=165
DC Universe Online: Now through Jan. 6, 2015
Season's Greedings! Larfleeze is up to his no-good-holiday-shenanigans again. During this year's winter seasonal event, take on his Orange Lantern Corp minions in the open world or confront the nefarious thief in a special boss fight. Stop him, and you can earn yourself some holiday cheer and presents of your own. Previous years' feats and rewards are back, in addition to new base items, styles, a feat, and collection.
For more information visit: https://www.dcuniverseonline.com/news/archive/dc-universe-online-game-update-43-now-available-2014
Dragon's Prophet: Now through Jan. 15, 2015
The Silver Dragon Festival is a time for family and friends to gather in celebration of the winter season and the forthcoming New Year's festivities. It's a time to enjoy the warmth of good food and pure wine, performances and songs praising the deeds of the dragon dance, and share gifts with one another to help bless the New Year. Unfortunately, this year's Silver Dragon Festival has fallen prey to the misdeeds of a group of goblins and giants who plan to steal the dragon gifts. In order to bring peace to the festivities, it's up to the good people to come together and put a stop to the goblins and giants. In true holiday spirit though, the Great Dragons don't want to see any killing in the struggle, so the people must use the "snow gift of light" and make snowballs and snowmen to restore peace.
For more information visit: https://www.dragonsprophetthegame.com/
EverQuest: Now through Jan. 7, 2015
Frostfell has come back to the world of Norrath and since it's the season to be giving, what more could an adventurer ask for than a stocking full of exciting quests? Rolling out in phases, a slew of quests like "Saving Santug' will reward players will some special holiday themed bounties. Don't miss out on seeing Santug Cluagg from Dec. 24-26 for some extra special gifts. Those looking to spruce up their homes for the holidays can also grab some Frostfell themed items in the Marketplace.
For more information visit: https://www.everquest.com/news/frostfell-2014
EverQuest II: Now through Jan. 8, 2015
It's beginning to look like a winter wonderland in EverQuest II. With the return of the Frostfell Wonderland Village, players can embark on some of their favorite holiday themed quests, plus a few exciting new surprises for this year's holiday hoopla. Alongside new craftables, daily presents, and merchants items is a brand new quest — 'The Great Candy (Cane) Chase.'
For more information visit: https://www.everquest2.com/news/frosfell-eq2-2014
PlanetSide 2: Dec. 18, 2014 – Jan. 7, 2015
Auraximas is back! Snowmen have returned to Esamir while Stone Snowmen can be found on all other continents. Players can hone their shooting skills and earn a little extra XP by taking out the snowmen. They'll also receive in-game rewards, such as a 'Snowblower" title, cert points, and more, if they accomplish special Auraximas directives.
On top of Auraximas, comes the '12 Days of Camo'. Between Dec. 7 and 18, players will find that there will be a new special camo featured in the marketplace at a sale price. Players who buy at least 6 of the special camos at any point before the 25th will also receive a unique bonus camo.
For more information visit: https://www.planetside2.com/news/planetside2-12-days-of-camo and https://www.planetside2.com/home.
BlizzCon 2013 has started and is throwing all the punches right at the start! A new update for both the Heroes of the Storm and Hearthstone be...
by MissyS
Today, I'm briefly touching on SMITE's current patch, the current HOTG patch, and the latest Paladins OB64 updated patch notes.
by Ragachak
KOG Studios has just recently revealed that ADD's 2nd job change will be coming to Elsword Online on August 15th. This job change will be...
by Mikedot