SlapShot Shuts Down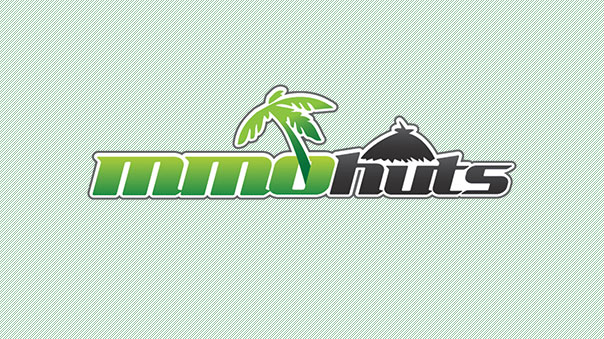 Well we can't say we didn't see this one coming. SlapShot, the free to play hockey MMO by Gamigo, has officially shut its doors. The game never attracted a large audience, mainly because it had lousy graphics, and boring gameplay.
SlapShot – A Dead Hockey MMO
The official release by Gamigo staff contains several typos including this hilarious line, "I personally feel pretty bad for all our loyal player…"  While we were reviewing the game for MMOHut, we had difficulty finding anyone to play with. Kidding aside, its always sad to see a game go. The main reasons given for the termination were a lack of cooperation with the developers. The cash shop was closed on March 26th, and the servers were finally turned off on April 30th. Please read the official post below for more details on the SlapShot closure.
Hockey fans shouldn't feel discouraged, a new free hockey MMO is on its way. Hockey Dash is being published in North America by OGPlanet, the same portal that hosts Lost Saga, Rumble Fighter, and LaTale. Like SlapShot it has anime style graphics, but the quality is much better.Check out our preview page of Hockey Dash which contains screenshots, videos, and a short overview of what the game has to offer!
Hockey Dash – An Upcoming Hockey MMO
Full Release:
Dear Community,

Unfortunately I have to inform all of you, that we'll have to cancel our contract with the development studio of Slapshot Online.

I personally feel pretty bad for all our loyal player, which have not only been playing exiting matches, but also partly worked together with us to advance the game and to fix some Bugs.

We – gamigo –have tied intensively in the last few weeks, to step forward and resolve several problems, but unfortunately without any support of the developers. Because of this, I have to announce that we will turn of the Server at the 30. April and close the game.

The schedule is going to be like following:

26. March: Slapshot will be taken out of our portal.

1. April: signup and cash buy will be blocked.

30. April: The Serve will be tuned of.

Coming to this point, I would like to say that I am really sorry about this decision, which was shure not an easy one. However I believe, especially if we take a view on the last weeks, that you guys can understand this decision.

I appreciate the sometimes difficult but nevertheless really good time I could spend with you guys and like to say thank you at this point.

Thank you & with best regards

Flopiño
Next Article
WEBZEN, a global developer and publisher of free-to-play games, is delighted to announce that the martial arts MMORPG, Age of Wulin will relea...
by Mikedot
Mechanist Games announces the launch of a new server for City of Steam: Arkadia, plus its availability on Steam.
by MissyS
Update 2.9 for Vainglory is huge, and it's now officially live! With it comes Churnwalker, a series of Autumn-themed skins and more!
by Ragachak