Silkroad Online Ignites Part 4 Update With New PvP Mode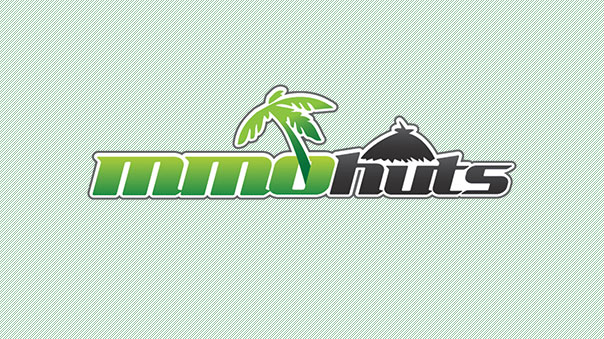 Leading online game developer and publisher Joymax is launching their biggest PVP update yet for their long-running worldwide MMORPG, Silkroad Online. As protectors of the Silk Road, you must save the Forgotten World! Now is the time to seek glory for your name with a variety of events including double EXP point and Double item drop rate.
New, Returning, and Veteran Player Boosts
No matter what stage of Silkroad Online you belong to, there's a special in-game bonus for you starting today. New players will receive, alongside the global EXP and item drop boost, a pack of benefits and items intended to boost them up to level 70 in no time with special prizes awarded every 10 levels and an adjusted exp gain rate and a new rested EXP system. Returning to Silkroad Online after a brief break? There's plenty of new content to jump straight into fueled by powerful rewards. Veteran players can jump straight into both the Survival Arena and the Forgotten World!
The Survival Arena Begins
Calling all players over level 116, the Arena is now open! From now until April 16th, the more you compete the more you can win, with Level 13 Legendary Accessories up for grabs. Be among the top 10 participants in your shard to win some extreme bonuses. The top 3 ranked players will receive highly coveted Level 13 Legendary Weapons! Whether you participate in 1 or over 120 battles, each player will receive a reward based on participation. With this update also comes a change in the Title system, with new honors for those who compete in the Arena, including Crest of Justice.
The Forgotten World Has Gone Mad
While all of the high level players descend upon the Arena, the Forgotten World has resurged! Open to all players between 35 and 110, take up arms to protect your precious cargo from these furious monsters. All players who participate in the Forgotten World event from now until April 16th will be able to snag 10 FREE Skill Point Scrolls after the event has finished next month. There will also be new titles associated with the Forgotten World, so grab them while you can!
Next Article
Independent Glasgow based studio One Thumb Mobile today announced the launch of its free to play MMORPG, Celtic Heroes, on Android.
by Mikedot
Ntreev USA Becomes SG Interactive. Ntreev USA, the North American MMO publisher, is changing names. Players can now expect more games and bett...
by Guest